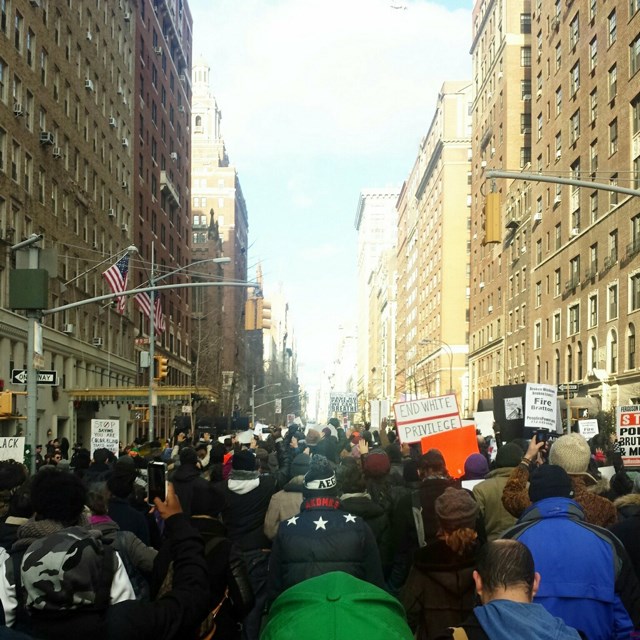 In an independent Quinnipiac University poll released Wednesday, 57 percent of New York City voters want Eric Garner protestors off the streets, because they are blocking traffic; 34 percent of voters say protestors should be allowed to demonstrate even it does clog the streets.
"In the Eric Garner case, New Yorkers agree with the protestors, but they don't agree with their tactics," said Quinnipiac University Poll Assistant Director Maurice Carroll. "Should you express your disagreement by tying up traffic for other people? Most white voters don't think so. Black voters are more ambivalent."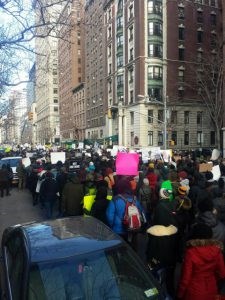 New York City voters say 67 - 27 percent there is "no excuse" for the way police acted in the Eric Garner case, and say 64 - 29 percent that the federal government should bring civil rights charges against the officer involved.
However, Republicans approve 52 - 39 percent of the Staten Island grand jury decision to bring no charges against the police officer involved in the death of Eric Garner; Staten Islanders are divided 44 - 46 percent, but every other listed group disapproves.
By a 60 - 30 percent margin, with agreement from every group reported except Republicans and Staten Islanders, voters approve of the way Mayor Bill de Blasio is handling the recent demonstrations, the poll finds. Approval of police handling of demonstrators is 73 - 19 percent, with no group disapproving.
In cases where a police officer kills someone, 61 percent of voters say the State Attorney General should investigate, while 27 percent say the local district attorney should investigate.
There's a big racial split over asking the feds to act; black voters are all for it; white voters are split.
"But we don't want the protestors to block the streets," said Carroll of the poll results.