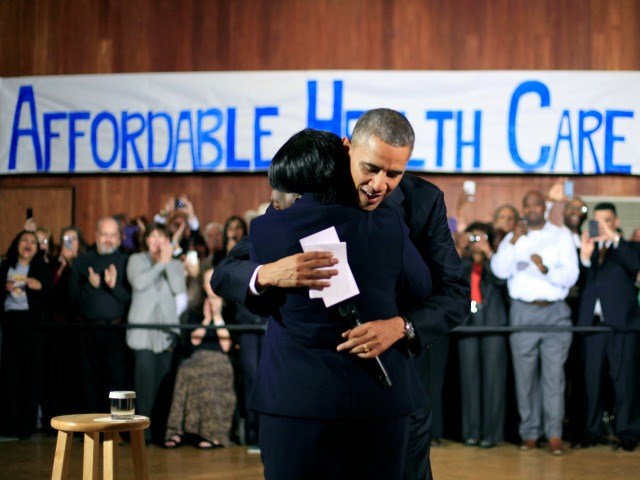 The Affordable Care Act is achieving its central aim: millions of Americans who were uninsured before now have access to affordable, high-quality health care, according to a memo brief from the Department of Health and Human Services.
The number of uninsured people in the U.S. has decreased by nearly 26 percent over the past year. Further, 92 percent of respondents to a New York State Health Foundation survey who used the state's Obamacare exchange to become newly insured were satisfied with the coverage.
The nonprofit organization that commissioned the Harris poll of 250 state residents said the results suggest New Yorkers are actively using their new coverage, with 77 percent trying to schedule a doctor's appointment since becoming insured.
Faced with a decision about whether or not to enroll again, 92 percent of respondents said they are at least somewhat likely to renew their coverage.
As the second annual open enrollment period (from November 15, 2014 through February 15, 2015), or OEP, approaches, analysts have produced estimates of the number of people who will enroll.
The Congressional Budget Office originally projected that in 2015, a total of 13 million people will have insurance and pay their premiums through the Marketplace, with enrollment approaching 25 million by 2017.
However, because attitudes about the cost of Marketplace coverage were somewhat mixed -- many said that they still had trouble paying and/or finding a provider that accepted their insurance-- the Obama administration has cut its forecast of how many people nationally will enroll down to 9 million during the second year.