Brooklyn politicians came out against the North Brooklyn Pipeline Monday morning amid escalating protests that have resulted in building site shutdowns and numerous arrests.
Around 100 people gathered outside of a P.S. 250 on Montrose Avenue where construction for a portion of the pipeline is taking place.
The seven mile pipeline being built by National Grid, officially known as the Metropolitan Natural Gas Reliability Project, started construction in 2017. But residents say they are only finding out about it now.
"The history of this community has been environmental racism," Congresswoman Nydia Velazquez said at the protest Monday.
"I would say to the Governor and the Mayor of New York City, 'When is the right time? People don't want to hear about future goals. This is about our lives. This is about our planet'."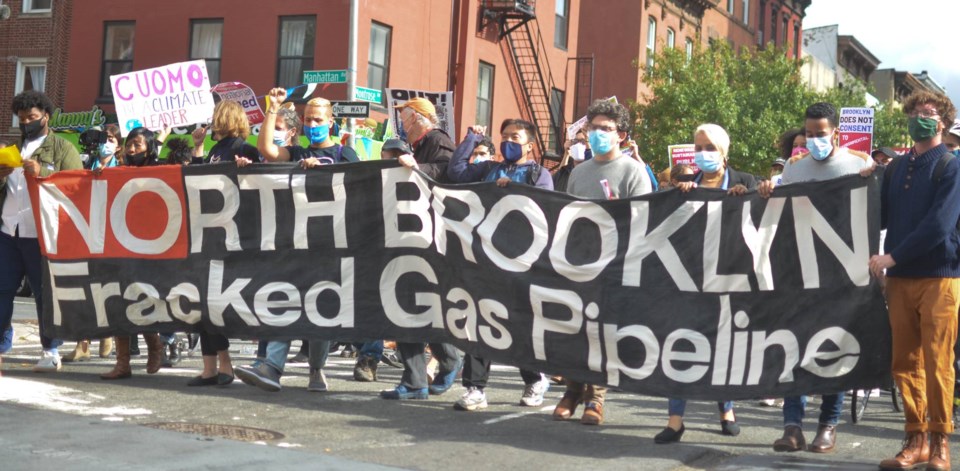 National Grid is accused by protesters of being unsafe and perpetuating environmental racism, while costing taxpayers millions of dollars. Protestors also said residents from Greenpoint to Brownsville, where the pipeline was being built, would not reap any of its benefits, given it was a transmission pipeline that would not affect service.
NYC Comptroller Scott Stringer slammed the pipeline, saying it was a "slap in the face" for those living in the neighborhoods to have to pay for a pipeline they opposed.
"We have to take responsibility as city government and we can change things right now," Stringer said, referring to Mayor Bill de Blasio's and Governor Andrew Cuomo's ability to stop the pipeline.
"Why was this done like thieves in the night?"
Assemblywoman Martiza Davila, who represents East Williamsburg, reiterated safety issues with the pipeline, and brought up a gas explosion that occurred in NYC in 2015.
"We are sick and tired of being a dumping site," Davila said. "I'm gonna call out our mayor and I'm gonna call out our governor...why was this done like thieves in the night?"
Councilmember and Brooklyn Borough President candidate Antonio Reynoso added: "National Grid doesn't care about people, doesn't care about the environment, they care about the bottom line. We're not stupid like they think we are. We know what's going on."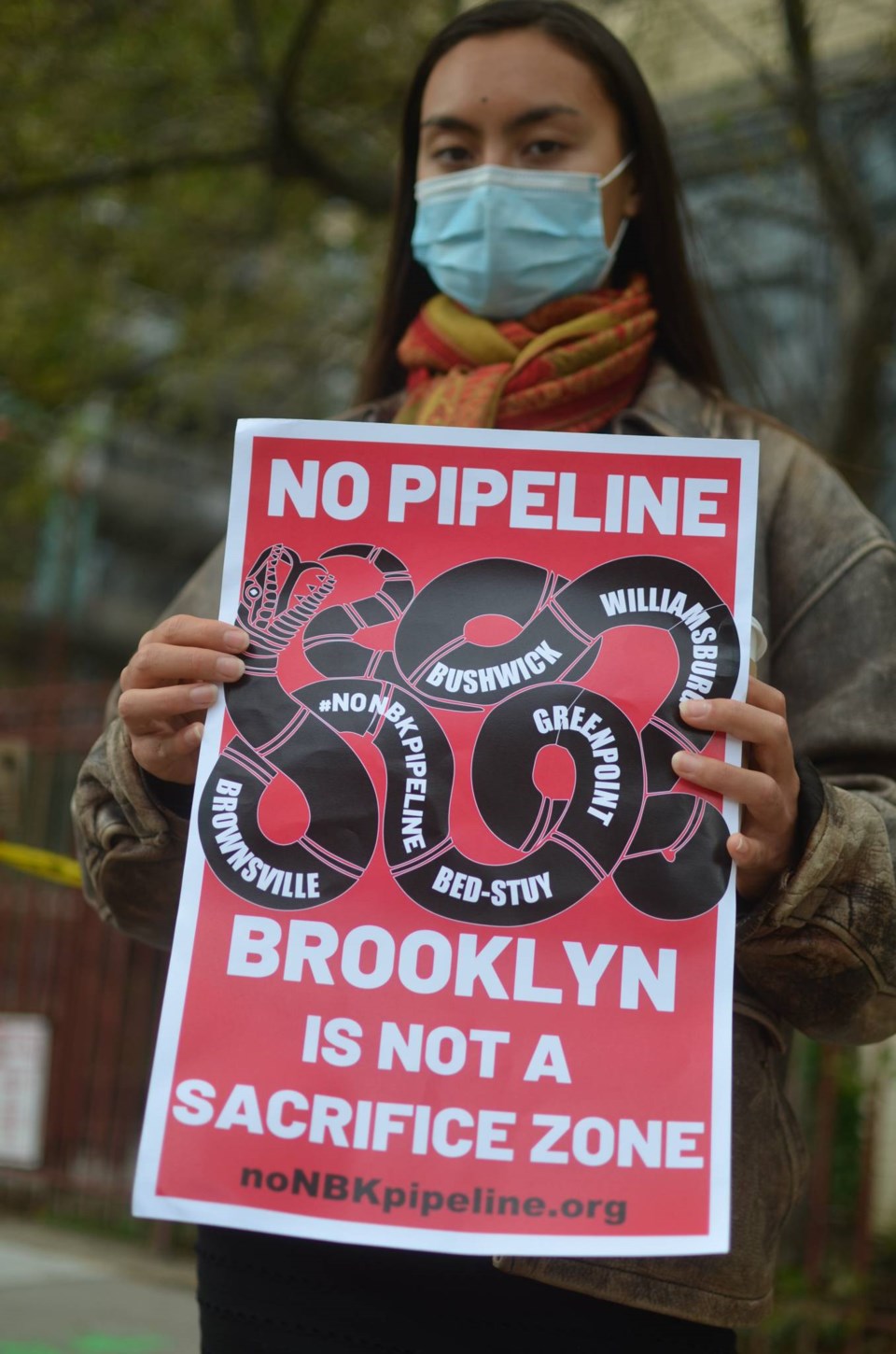 21-year-old protester Anna Tsomo said the North Brooklyn Pipeline was an "issue of such urgency," because of its relationship to environmentalism, racial justice and economic justice.
She said National Grid was bringing carcinogens into neighborhoods already suffering dire disparities in health, and all just to make money.
Tsomo added NYPD's reaction to protests was contentious and at times "scary." Just last week, pipeline protesters were arrested for chaining themselves to an excavation site in Williamsburg. Despite that, she said she felt empowered in the protests and encouraged others to join in protests for the betterment of their communities.
"You don't have to be fighting the North Brooklyn Pipeline per se, but whatever you can do in your community to help people to make a difference really does matter and you are capable of doing it," Tsomo said.