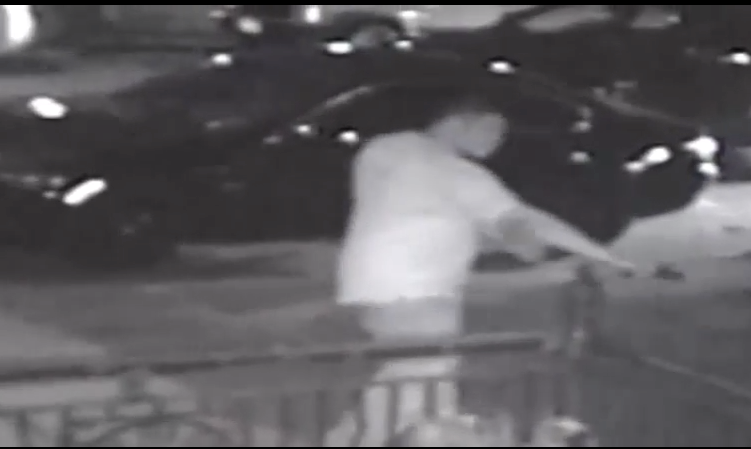 Police are looking for the gunman caught on video surveillance shooting a man in front of his home in Bed-Stuy early Sunday morning.
According to police reports, the unidentified suspect approached the victim, a 25-year-old man, where he was sitting on the steps of a brownstone on MacDonough Street at around 1:00am.
The video shows the suspect talking to the victim, whose name has not yet been released, as people walked by.
The video then shows the suspect suddenly flashing a gun nestled in his waistband that he pulled out, cocked, exchanged a few more words then began to back up toward the sidewalk before firing shots at the victim, striking him multiple times. The suspect then began running eastbound down the street.
The victim was taken to Kings County Hospital where he remains in critical but stable condition.
Anyone with information that can lead to the arrest of the person responsible for the shooting, please call CRIME STOPPERS at 800-577-TIPS for a reward up to $2,000 for an anonymous tip that can lead to the arrest and indictment of a violent felon.