"The Art of Seeing" by Michael Milton
Flood-tide below me! I see you face to face!
Clouds of the west—sun there half an hour high—I see you also face to face.'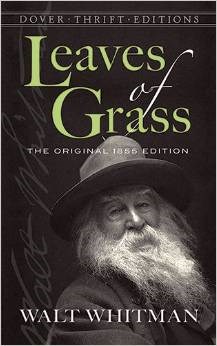 And so opens Walt Whitman's spiritually expansive poem 'Crossing Brooklyn Ferry,' part of his 1855 collection of poetry, the acclaimed LEAVES OF GRASS. Hard as it is to imagine now, Whitman was the target of plenty of criticism when the book was first published; the work had its fans, but many felt his poems were a negative reflection of American isolationist culture and the poems themselves lacked rhythm and rhyme.
"The sad part is, Whitman wanted very much to be well known," Professor Nate Mickelson shared with me recently. "He wanted to be a literary star. He gave up on his attempts with his other kinds of writing and finally turned to poetry with the hope that THIS would be his ticket!"
Whitman went on to write ten editions of the book and each contained more poems than its precursor; Whitman had little inkling of how major a literary star he ultimately became.
Mickelson noted, "Whitman felt that poetry ought to emerge directly from the heart. He wrote in a natural way. He felt rhyming hindered the flow of his ideas."
Others will enter the gates of the ferry and cross from shore to shore.
Others will watch the run of the flood-tide,
Others will see the shipping of Manhattan north and west, and the heights of Brooklyn to the south and east…
"Crossing Brooklyn Ferry" is the poet's meditation on life as he crosses the East River on a ferry from Brooklyn to Manhattan before the two cities were connected by The Great Bridge. My own early encounters with this poem left me more confused than satisfied; like some of Whitman's early critics, I, too, once only enjoyed poetry with a nice rhyming scheme. Re-reading "Crossing Brooklyn Ferry" over the years has proven to be an awesome revelation.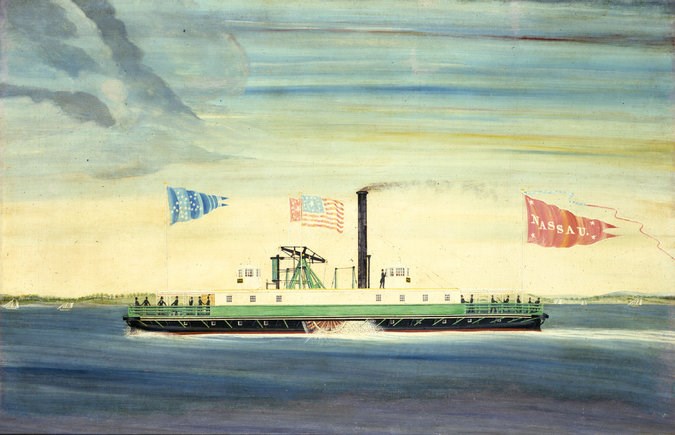 "Good poetry deserves many visits," agrees Nate. "And it's interesting to remember, for all of his desire to connect with the people he sees on the ferry, Whitman himself remains isolated and is saddened by this… and is, perhaps, a little grateful, too. Whitman was a loner. Was it because he was gay? It doesn't matter. He yearns to connect and communicate with others all he was experiencing in the world."
It avails not, time nor place—distance avails not,
I am with you, you men and women of a generation, or ever so many generations hence…
Perhaps loneliness is an essential ingredient to the creating great art; an open hearted observer of life will see much which is exalting, and much which is mean and selfish. Mickelson observes that, "Whitman sees but doesn't judge… He admits very frankly he is a part of all he sees, of every man, woman and child."
…It is not upon you alone the dark patches fall,
I am he who knew what it was to be evil,
I too knitted the old knot of contrariety
Blabb'd, blush'd, resented, lied, stole, grudg'd….was one with the rest…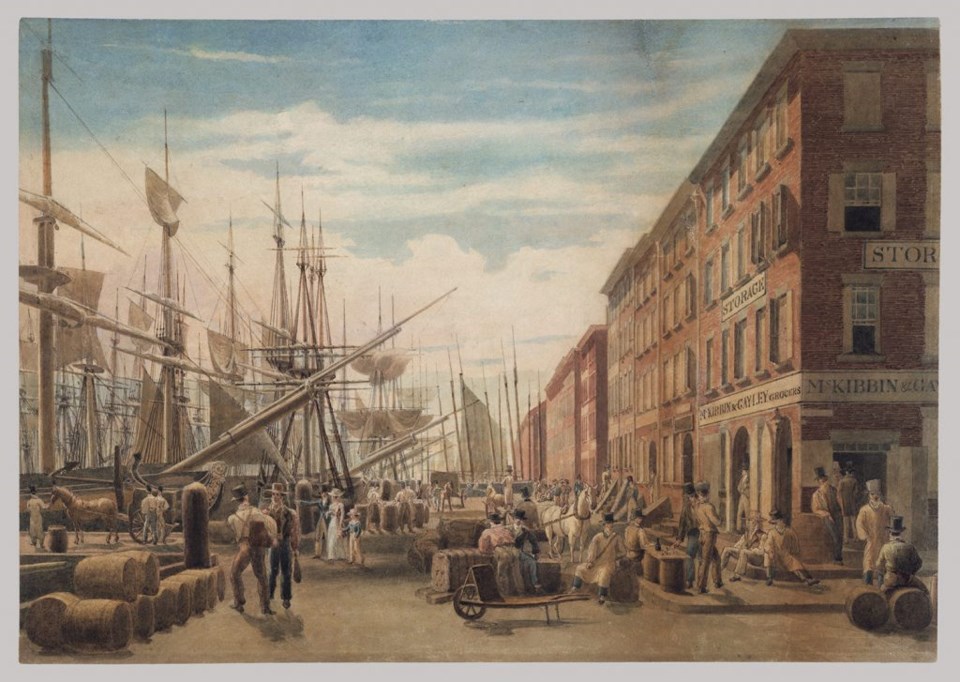 As Whitman gazes out across the river from his place on the ferry and sees "…sea-gulls …floating with motionless wings, oscillating their bodies…" and "… the fine centrifugal spokes of light round the shape of my head in the sunlit water…" He wonders what those who come after him in ten years, in a hundred years, will feel about what they see and experience now.
…What is between us? What is the count of the scores or hundreds of years….
distance avails not, and place avails not. What is it then between us…?
Perhaps Whitman is saying we are all made of the same stuff; whatever our color, religion, sex or nationality, we are share the same atoms. If only our similarities rather than our disparities could be invoked more often in these days of divisiveness and dissension.
'…You furnish your parts towards eternity,
Great or small, you furnish your parts towards the soul.'