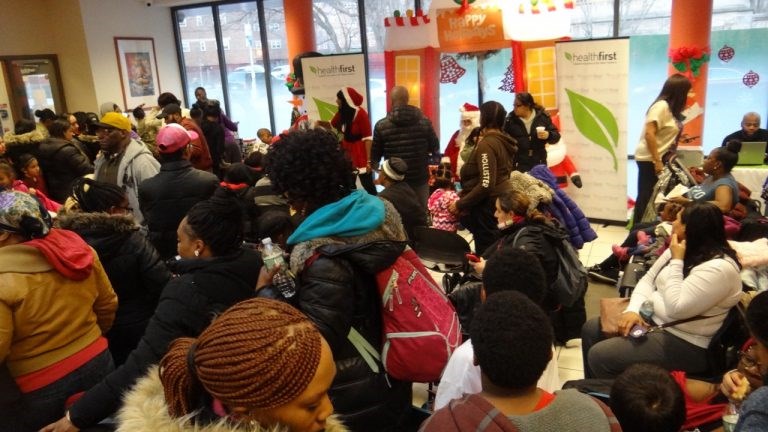 Quick! There's a run on toys in Brooklyn!!
... Well, at least that's the way it felt at the Brownsville Multi-Service Center on Thursday, where hundreds of parents and at least twice that number of smiling children packed into the small waiting area for the annual toy giveaway, sponsored by Healthfirst.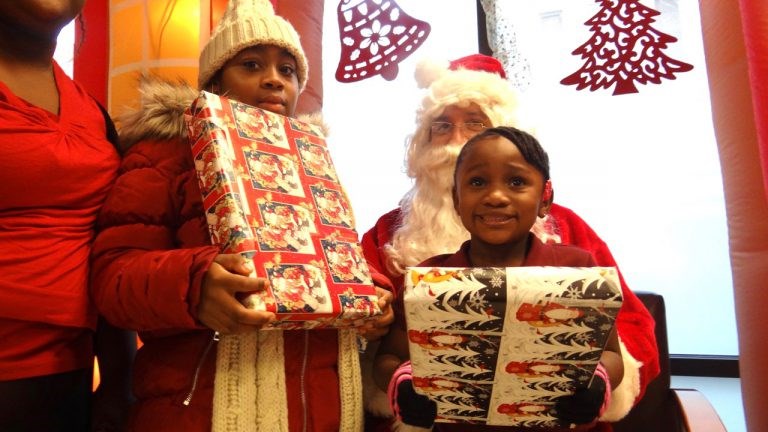 Luckily, Santa's red sack was big and sturdy enough to hold just enough toys, as every single munchkin received a wrapped gift, fitting for their age. And what, from the outside, might have appeared to be chaos was actually a scene of organized excitement, as miraculously, the line to receive a toy and picture with Santa moved with unexplainable flawlessness and ease.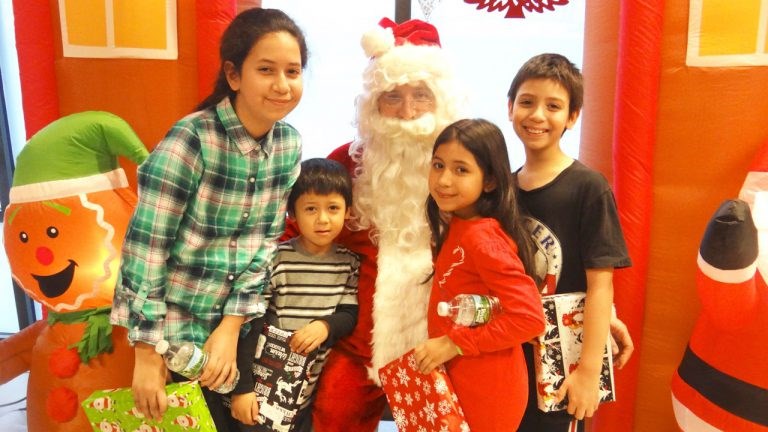 Parents made the best of it and chatted with each other while in close quarters, as each child one-by-one, -two -three and even -five hopped onto Santa's lap for a picture!
'Tis definitely the season to be jolly!
Enjoy the photos: