Silent Disco: the new way to party!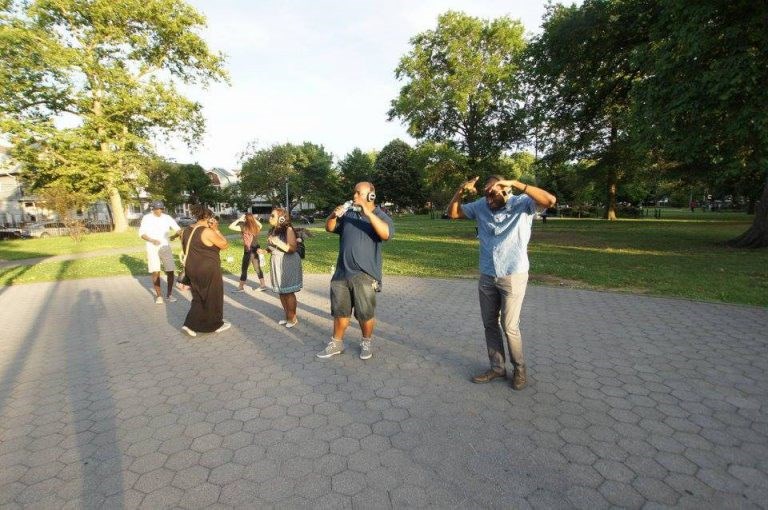 A silent disco is a unique way of experiencing live music — whether it be a DJ or even a live band, where participants wear wireless headphones, dance and experience the music exactly how it is intended to be heard in true stereo sound in completely silent atmosphere.
On Saturday, June 24, Council Member Jumaane D. Williams and State Senator Kevin S. Parker sponsored a Silent Disco party at Amersfort Park in East Flatbush as a fun and unique way to kick off the summer! Participants enjoyed hip-hop-Caribbean and R&B tunes.
The event was held in conjunction with NYC Parks Department, Nieuw Amersfort Park Association and Friends of Amersfort Park.
Enjoy the photos, courtesy of the office of Councilmember Williams!