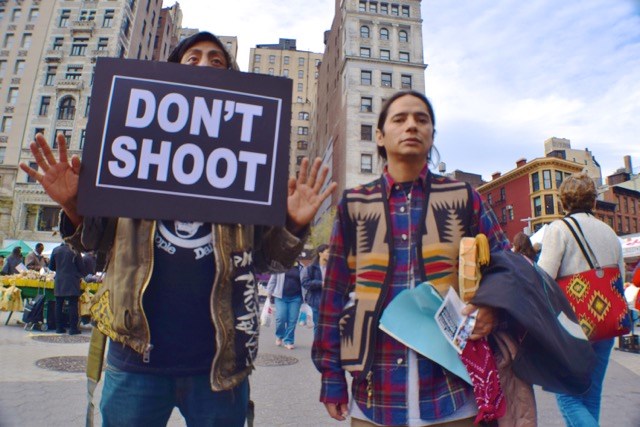 On Monday, December 1, at 12:00noon, hundreds of New Yorkers poured into Union Square during their lunch break to participate in the #HandsUpDontShoot rally, protesting the decision by the St. Louis County grand jury on Monday not to indict Ferguson, Missouri, police officer Darren Wilson in the August killing of unarmed teenager Michael Brown.
Listen to some of the commentary and opinions of the Brooklyn residents who were present at the rally, and why they felt it was important they be a part of the day's protest: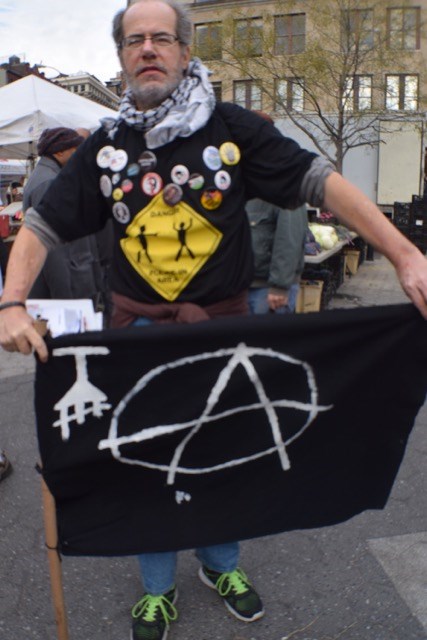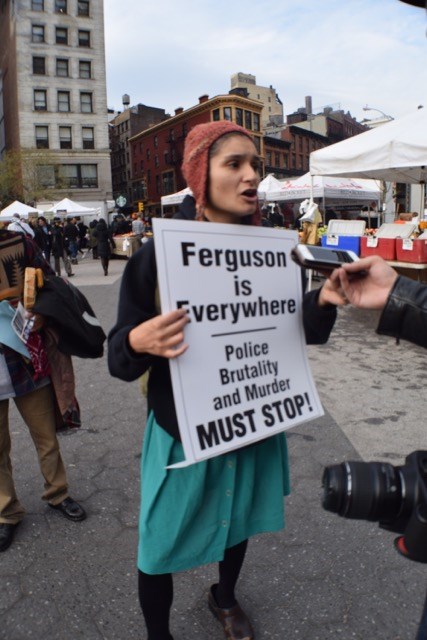 Richie Anarchist, life-long New Yorker
I know what the police are about, they are an arm of the state; they are non-workers. If you think they are workers… a worker, if they kill somebody, does not get a paid vacation. They don't get a free lawyer. Most people have to get a private lawyer to protect you. If you heard what Obama said, he said stay peaceful and do nothing. But he never would have gotten in office if people had that attitude. So stop voting. Become a revolutionary.
Ana Maria Cardenas, 30
I'm here with Epco Pastors for Peace. It's important to be out here today because time and time again, we've seen situations where black males who are seen by law enforcement as guilty until proven innocent. There are so many factors in this country that contribute to this mentality, people who perpetuates this myth of being afraid of a black man or that all black men are thugs, all of these are harmful stereotypes that are contributing to why the police force treats our black brothers the way they do.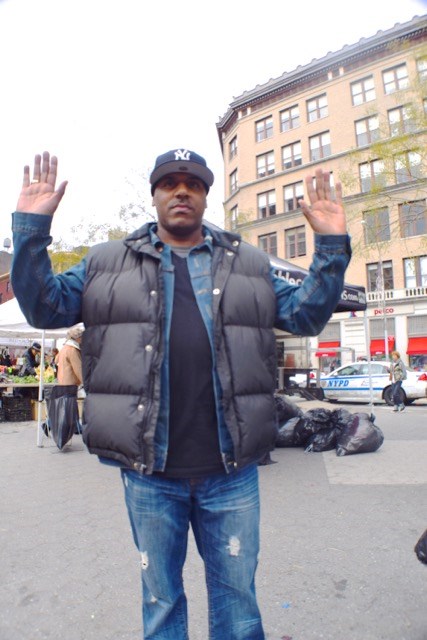 Shameek Newkirk, 42
It's a tragedy. We always lose in this justice system. But we need to come together as black people, as a whole and make a change. We need to figure out how to communicate with cops, because they do not understand our thinking. So they figure, you go to a low-income area and just treat them any ol' way. Young folks need to learn how to communicate. 
Edward Stokely, 66
Fathers need to teach their children to be humble. If my grandson goes out there and gets killed, it's because he's overly-aggressive. If they are not humble to authority, according to the Torah, they can bring damnation to themselves. They need to learn the law.
Keabnesh Zewdie, 33
I wanted to support the crowd and see an American rally. I'm from Ethiopia, and this is teaching me what black people go through in this country and the tragedy of no equal justice when it comes to black and other races. This really touched my heart, so I wanted to come out and support that cause. In my country, when we protest, it's for political reasons. So this gives me confusion, and I'm mentally conflicted. It's just sad.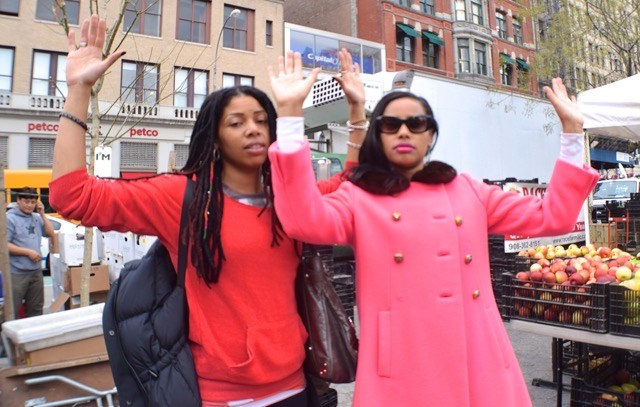 Anika Hazelwood, 39
I've heard so many cops say, they feared for their life, so they had to shoot. I do actually believe that Darren Wilson feared for his life. But if so, then call for backup, use a taser. Somewhere before those final shots, he could have called for help. He did not have to make that final decision that resulted in taking Michael Brown's life.