It's not hard to understand why many view the 7th Congressional District primary as a David vs. Goliath match.
The Bushwick race pits 14-term incumbent U.S. Rep. Nydia Velázquez against colorful performance artist Paperboy Love Prince.
However, the entertainer feels undaunted by the challenge and rejects the longshot narrative. Paperboy Prince has a strategy to beat the odds.
Paperboy Prince's top-three issues are universal basic income of $1,000 for everyone, Medicare for all, and "spreading love."
"Our motto is, whatever the politicians do, don't do that. The best way to take down an establishment politician is to listen to the people and give them access to you," Paperboy Prince, who identifies as nonbinary and uses they/them pronouns, told BK Reader.
Paperboy Prince is part of the wave of upstart progressives seeking to unseat establishment Democrats, following in the footsteps of U.S. Rep. Alexandria Ocasio-Cortez.
In another Brooklyn contest, longtime incumbent U.S. Rep. Yvette Clarke is defending her 9th Congressional District seat, which includes Crown Heights, Flatbush and Midwood, against Social Democrat Isiah James and two other candidates.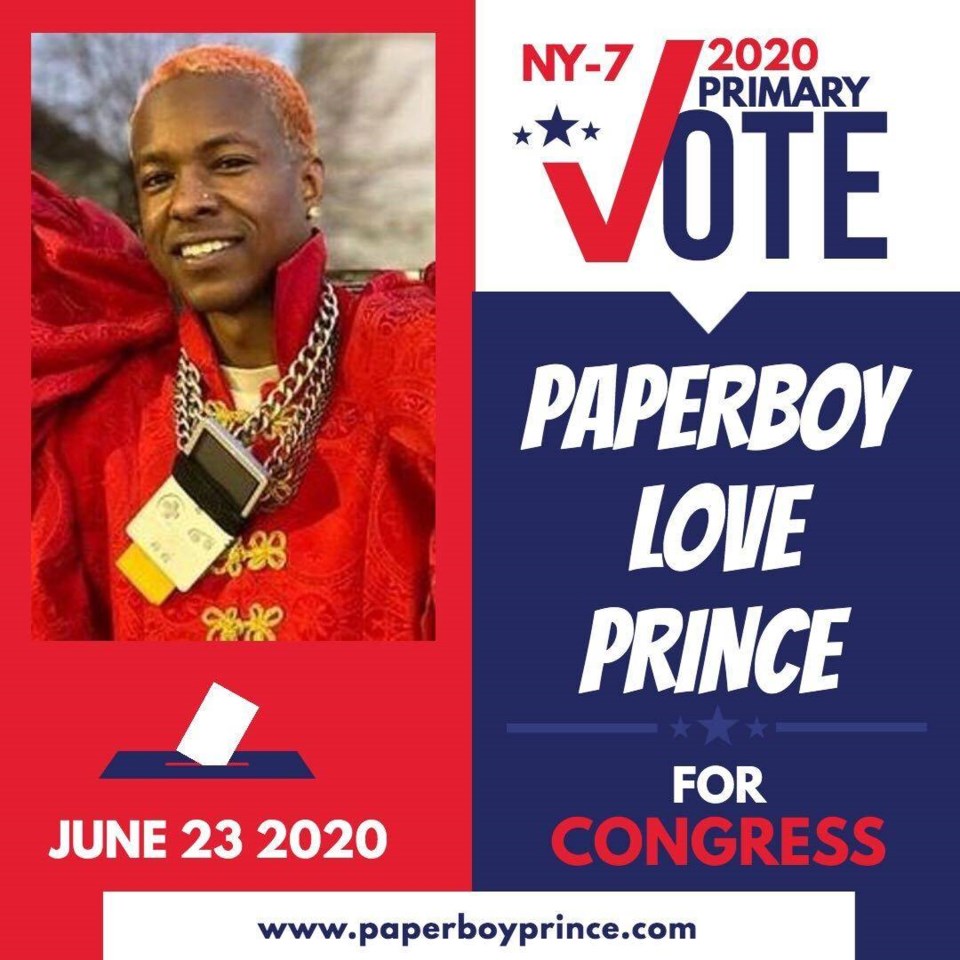 Paperboy Prince doesn't like the label "Social Democrat" but aligns with most of the left-leaning policies that socialists promote. Paperboy Prince's top-three issues are universal basic income of $1,000 for everyone, Medicare for all, and "spreading love."
In fact, Paperboy Prince's campaign message centers on spreading the love by bringing people together.
"Most politicians use fear and division to gain power. They try to pit Jews against Blacks, women against men," the candidate said. "I'm using community and unity to spread love."
While the policy platform may resonate with voters, many of them probably wonder if Paperboy Prince is a serious candidate.
"If you spend just five minutes talking to me, you will see I make more sense than most politicians," Paperboy Prince said, inviting those voters who have doubts to call (727) 379-2327 and have a conversion about issues in the district and the nation. "Many people have done that and are now supporters."
Born David Porter Jr., Paperboy Prince learned about civic engagement at an early age. The 26-year-old grew up in the Washington, D.C. area. At age 12, Paperboy Prince got a chance to have lunch with members of Congress and to ask them questions, as well as participate in mock sessions of Congress and in summer programs on Capitol Hill.
"All of that sparked an interest for me because I knew the importance at a young age of local politics and government and civic engagement," Paperboy Prince said.
At a later age, however, Paperboy Prince became disenchanted with electoral politics as a means to make a real change. Instead, Paperboy Prince turned to journalism and started designing websites and creating videos.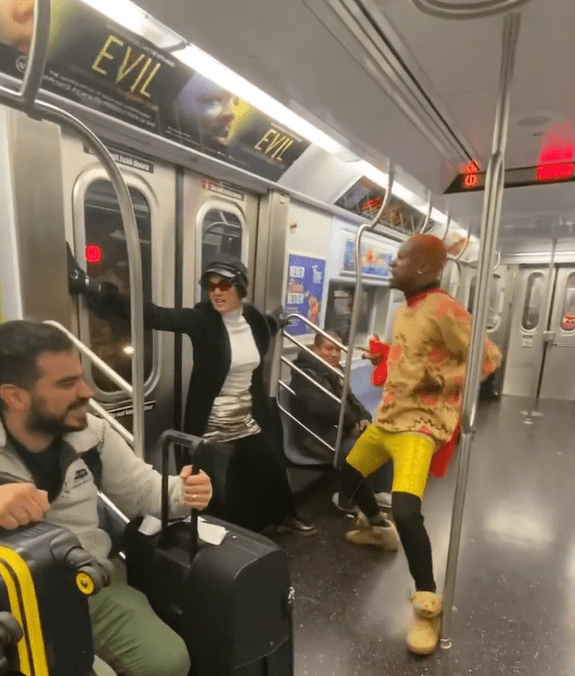 Where does the name Paperboy Prince come from? "I actually was a paperboy. That was one of my first jobs as a kid. It represents delivering news and information directly to people," the candidate explained. "The prince part means that we are all royal and deserve to be heard."
Indeed, Paperboy Prince has a unique way of communicating messages directly to people. A perfect example is his "Metro Man and Delay Woman" subway skit on the J train, which was captured on Instagram video.
"That video was a comedy parody about issues on our subway, such as delays," the street performer stated.
"When politicians raise an issue, they put out a press release, but that doesn't reach people in low-income housing and doesn't reach the people who need to hear it."