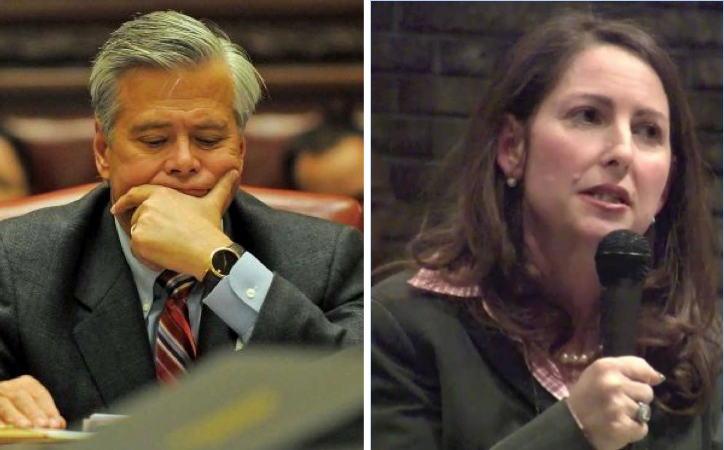 Senate Republican Leader Dean Skelos said he was outraged at Mayor de Blasio's decision to cancel classroom space for three of Eva Moskowitz's Success Academy charter schools this fall that were approved last year by former Mayor Michael Bloomberg, reported the New York Post.
"What the mayor is doing is unconscionable," Skelos said on Sunday, and he vowed to address the plight of New York City charters in future budget talks.
De Blasio said he's reversing poor decisions made by his predecessor, Michael Bloomberg.
Meanwhile, Success Charter Schools CEO Eva Moskowitz canceled classes on Tuesday at her 22 schools to stage "the largest civic field trip in history" in which hundreds of parents and students will be bused to Albany to protest the move.
Queens City Councilmember Daniel Dromm responded by saying that Moskowitz's decision to hold a field trip rally was another example of the CEO using kids as pawns in her effort to privatize public schools and get rich, reported The Daily News.
"She offered no suggestion as to what type of instruction those students who have no choice but to stay home will receive," Dromm said.
"Moskowitz's attitude exemplifies all that is wrong with her approach to education. She sees children as pawns in her effort to privatize public schools and to enrich herself."