"I've lived in New York for 10 years and never met a neighbor," Selin Sonmez told BK Reader, adding she had about 200 neighbors in her Brooklyn apartment building.
She's far from alone.
Few Americans know their neighbors by name or have any meaningful interactions with each other. According to a 2018 Pew Research Center survey, only 26% of people know most of their neighbors.
But all of that changed for Sonmez last summer when the city began coming back to life after the lockdown and she seized the opportunity to meet her neighbors for the first time.
Soon after, she and her two co-founders brainstormed ideas and decided to develop OneRoof -- a new chat-based app for neighbors.
"OneRoof is a COVID child," Sonmez joked. "It's designed to create a community of neighbors in the same building — giving them a sense of belonging. It allows them to build relationships, serve as resources for each other, and share information."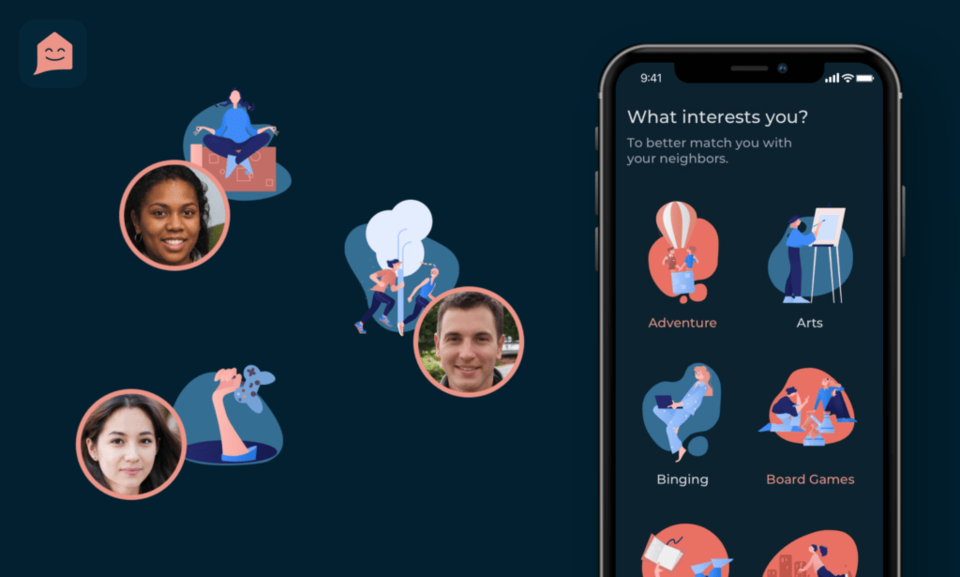 For Sonmez, it was a passion-driven venture.
"I'm very social, an extrovert," she stated. "It's important for our health and well-being to connect with other people, and it starts at home."
The co-founders incorporated the Bushwick-based company in November and entered Greenpoint's URBAN-X startup accelerator program in January, launching the free app shortly after.
So far, more than 500 tenants signed up, spread across nine Brooklyn apartment buildings in Bushwick, Williamsburg and Brooklyn Heights.
Sonmez said there are three top discussion categories among the newly connected neighbors: pet questions (for example, the best dog walking routes), small favors (can you print this for me) and recommendations (the best dry cleaner or restaurant in the neighborhood).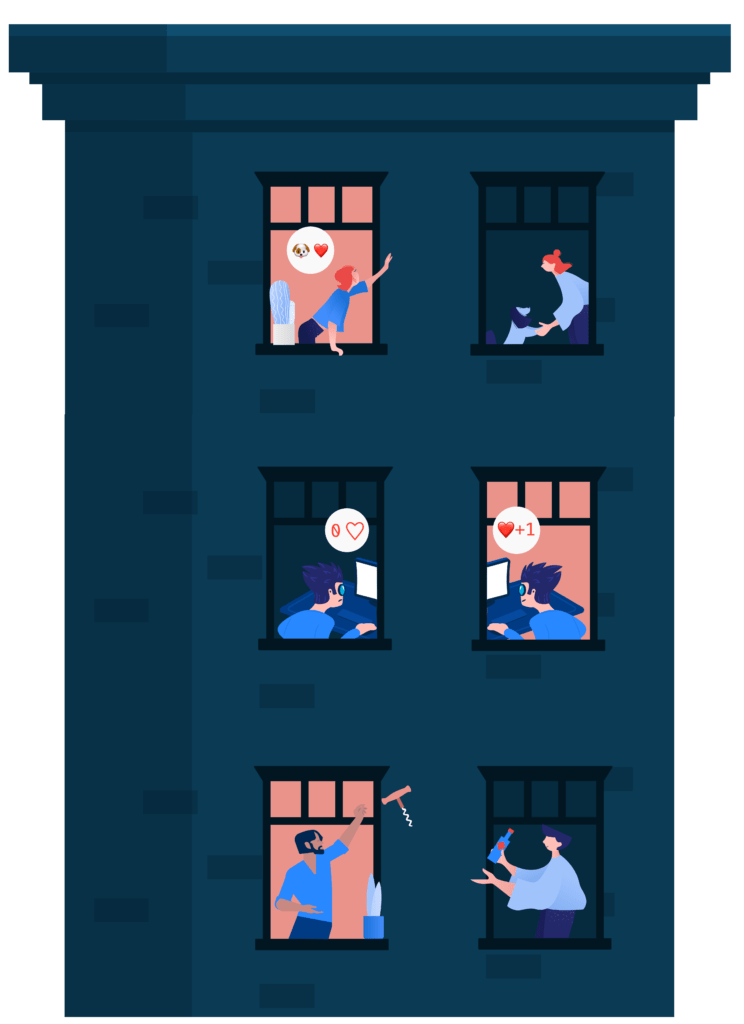 What's unique is how the app puts people together, she explained. There's an onboarding process that captures the users' interests and places them into groups with neighbors who have common interests.
It also differs from similar apps because OneRoof is hyperlocal, zeroing in on apartment buildings. Similar platforms focus on entire neighborhoods.
Some landlords have also joined OneRoof.
"The lockdown was a two-sided problem," Sonmez stated. "Neighbors were isolated, and landlords lost tenants who were leaving the city."
Landlords have significant costs to find new tenants, including marketing vacant units and paying broker fees.
When meeting with landlords and building managers, Sonmez said she presents them with data that shows tenants are 80% more likely to renew their lease if they know two or more residents in the building.
Some landlords are promoting the app because they want to create a vibrant community within their building.
The co-founders decided to plant OneRoof's roots in Brooklyn and branch out to the other boroughs.
"There's a lot of excitement around Brooklyn, a lot of opportunities, more young professionals moving in who tend to be the users most engaged with the platform," Sonmez explained.
Sonmez, a Turkish immigrant, isn't new to entrepreneurship. She was a co-founder of a travel tech company that was acquired in 2019.
"I learned from the previous startup to do one thing and do it well. Spreading yourself too thin doesn't help," she said, speaking to the team's dedication to making OneRoof a huge success.
OneRoof is currently participating in URBAN-X, the MINI-backed urbantech accelerator.
So far, so good -- OneRoof has a 25% week-over-week growth rate.
Word of mouth drives the growth, she said, as well as referrals from users who moved and introduced the app in their new building.