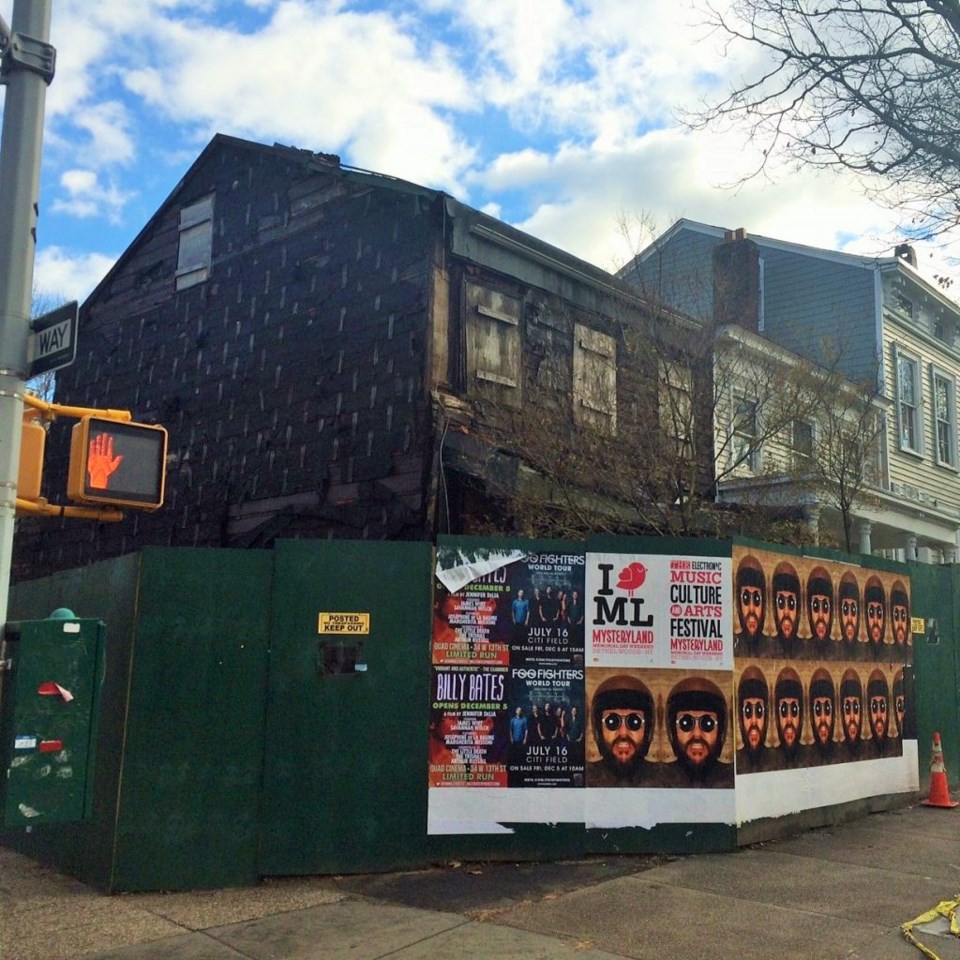 One of Fort Greene's oldest homes, the property located at 69 Vanderbilt Avenue, is about to be no more.
The Myrtle Avenue Brooklyn Partnership made the announcement earlier this week, expressing sadness at the loss.
This 1840's home found in the Wallabout Historic District, at the corner of Park Ave & Vanderbilt, will see an emergency demolition by the city due to the building's unsafe condition.
A demo permit was filed last week, concluding years of work by neighbors and MARP trying to find a way to save the long-deteriorated house.
But alas, the property has seen its last days. If you have a chance, go grab a photo of the property for its demolition. Soon, the historic landmark will but a memory, preserved only in photos.