For breast cancer awareness month, One Brooklyn Health went all out.
OBH saluted the lives of its breast cancer paitents and survivors with a fabulous glam day at Brookdale Hospital in Brownsville where each 'warrior' got pampered and acknowledged for their bravery.
Twenty-six of Brookdale's current breast cancer patients received a chair massage from ASA College, breakfast and lunch, pink cupcakes, and a custom makeup bag from sponsors Vera Moore and Mary Kay.  
The honorees also got treated to new dresses and wigs provided by the Agape Organization and music from Jessica Jones and DJ Carine, who is also a breast cancer survivor.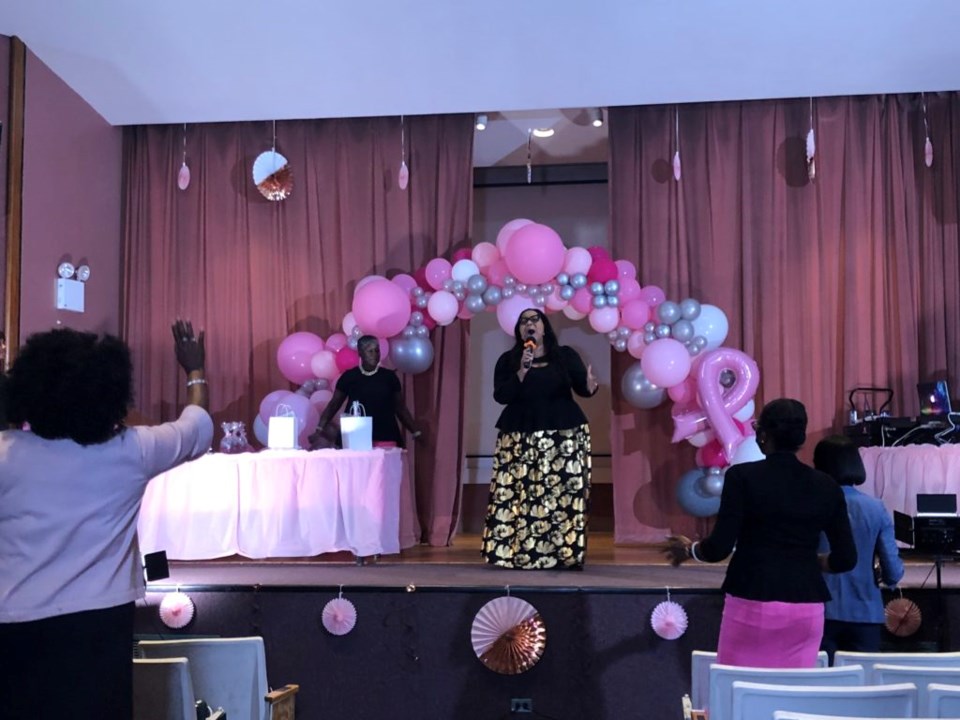 Perhaps the most moving part of the ceremony was when each person present was called up to the stage to recieve an award for their bravery.
As Beyonce blasted through the speakers, many danced their way up to get the award.
For those who could not make it down the aisle, the award was brought to them by the event's host, Angela DeFrietas.
"We really went all out," DeFrietas said. "It's something that the patients, the survivors, really look forward to. It's important for them to be acknowledged. We want them to feel beautiful and joyful."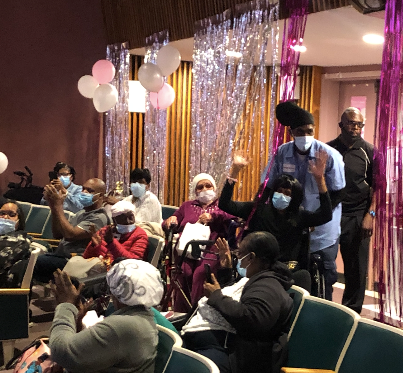 Once on the very pink stage, many women chose to share their story with the crowd, speaking through laughter and tears, and talk about what is keeping them going.
"Remember that there is still so much life when you have cancer," Sophia Taylor said.
"You can live. I had stage three cancer, and I'm still here. And I didn't go to Sloan Kettering. Brookdale saved my life. This is my home, this is my family."
The day included a moment of silence to remember the ones that were lost to breast cancer.
"Today was extremely emotional and it made me proud to be a survivor and to also work at Brookdale," Nicole Semple, one of the honorees, said. "This event made me feel so loved."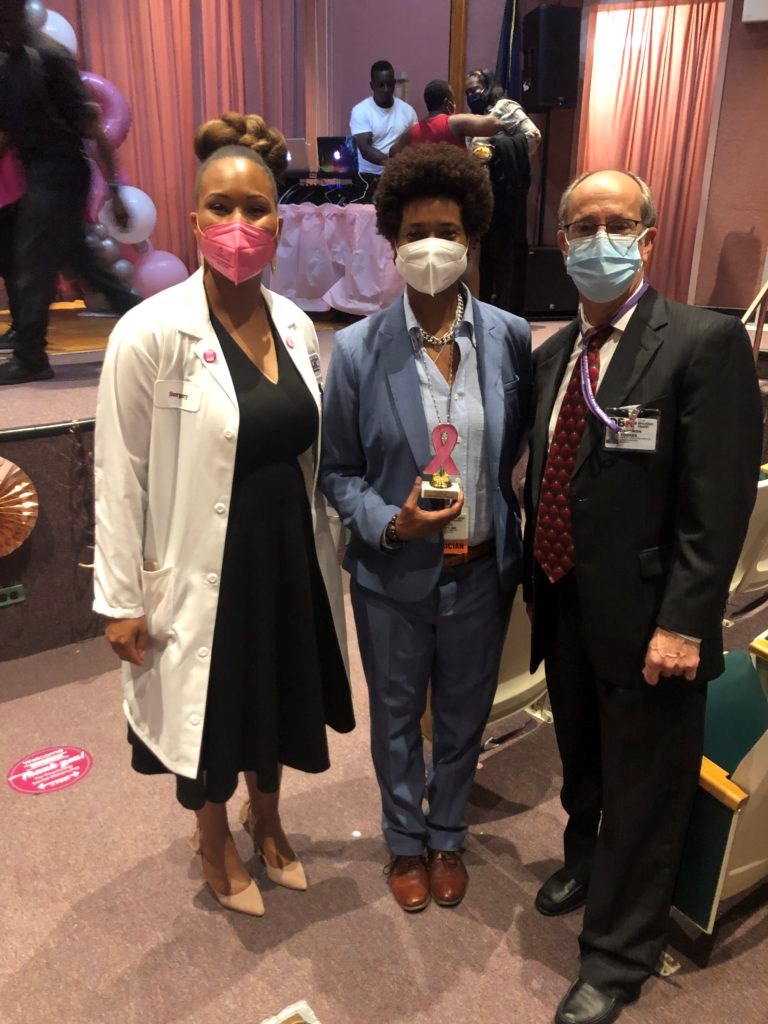 Brookdale Hospital is where Semple worked for the past 23 years, and it's where she went for breast cancer surgery. OBH includes hospitals Kingsbrook, Interfaith and Brookdale, where the event took place.
OBH Brookdale Executive Director Dr. Sandra Scott said the event was an important part of demystifying the breast cancer experience and giving the current patients a chance to connect with others going through similar experiences, as well as bond with their medical team in a non-stressful setting.
"I think the important thing about this event is that it shows that the institution is supportive of the community," Scott said.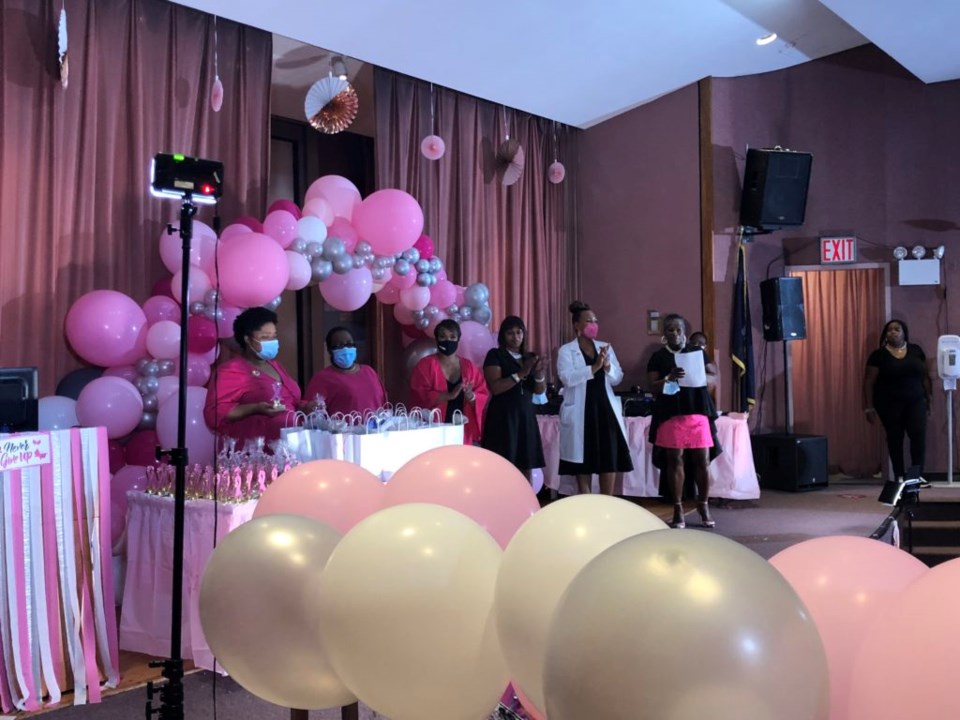 "There are a lot of people who don't know how to access the screening process, and there's a lot of fear surrounding breast cancer," Scott said.
"At this event, you see other people who look just like you and other people who've survived breast cancer so I think that human connection and reassurance is very helpful."
Scott, who was appointed to executive director in July, made history as the first physician and African American woman to hold the position.
Breast cancer is the most common cancer diagnosed among U.S. women and is the leading cause of death among women, so, early detection was essential, according to Renee Regnier who spoke at the event on behalf of the American Cancer Society.
Regnier reminded the crowd that women should be booking annual mammagrams at the age of 40, and request yearly clinical breast exams starting at age 30.
"I noticed today some of the patients who don't know each other were chatting and making connections, so I think that's very important," Brookdale Breast Surgical Oncologist Dr. Simone Mays said.
"Brookdale wanted to create an event that uplifts them and to show them that they have a community there for support."