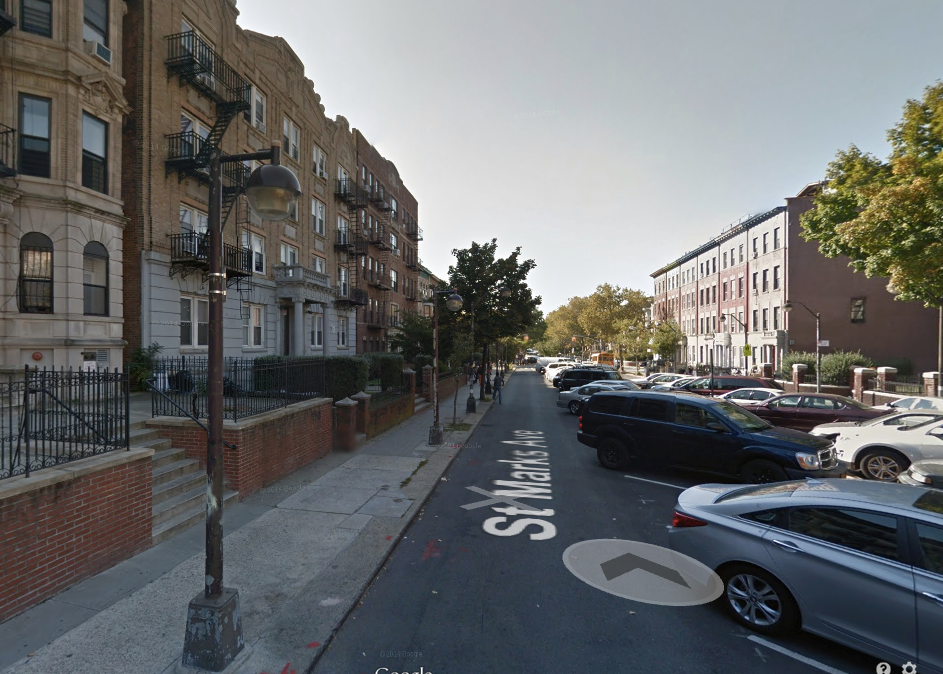 Police have arrested a Crown Heights man who seriously injured four 77th Pct. police officers when he threw a bicycle at them from a fifth-floor balcony during an arrest on Sunday.
The incident happened in front of 959 St. Marks Avenue, between Albany and Kingston avenues at around 2:00am. According to police, officers were on the scene responding to a phone call of shots fired.
They were in the process of arresting a 21-year-old man in possession of a loaded .45 caliber semi-automatic firearm when someone threw a bicycle from their fifth floor balcony, reported police.
All four officers were taken to Kings County Hospital and treated for multiple serious injuries. Several more arrests were made at 959 St. Marks Avenue, including the arrest of the individual responsible for throwing the bike at the officers.