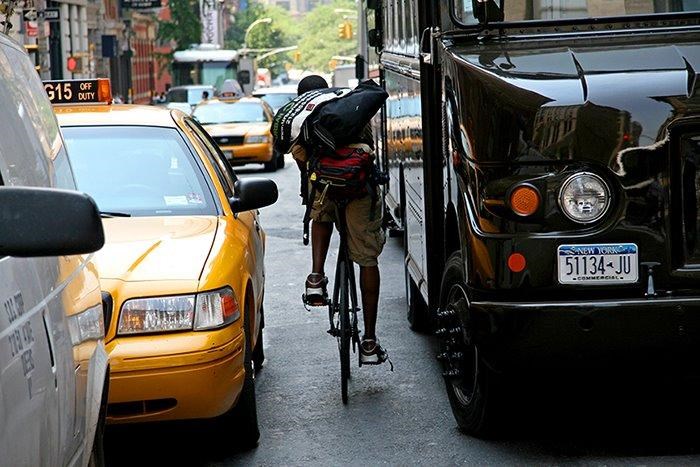 The New York Police Department announced on Wednesday Operation Safe Cycle, which will target bikers for tickets who run red lights, ride the wrong way against traffic and fail to yield to pedestrians, reported The Wall Street Journal.
Cabdrivers were among those hailing Operation Safe Cycle. Javaid Tariq, a taxi driver of 20 years, said cyclists often interfere with traffic and don't obey rules.
"They are making it difficult to drive. Every New Yorker knows that," said Tariq. "They are coming down the opposite side and running red lights and causing more accidents."
While the majority of enforcement actions target the most dangerous driving behaviors like speeding and failure to yield to pedestrians,making our streets safer means raising the bar for everyone's conduct, said Wiley Norvell, a spokesman for the mayor.
Also, as a part of the new initiative, the NYPD said it would focus more on ticketing cars double-parked in bike lanes.