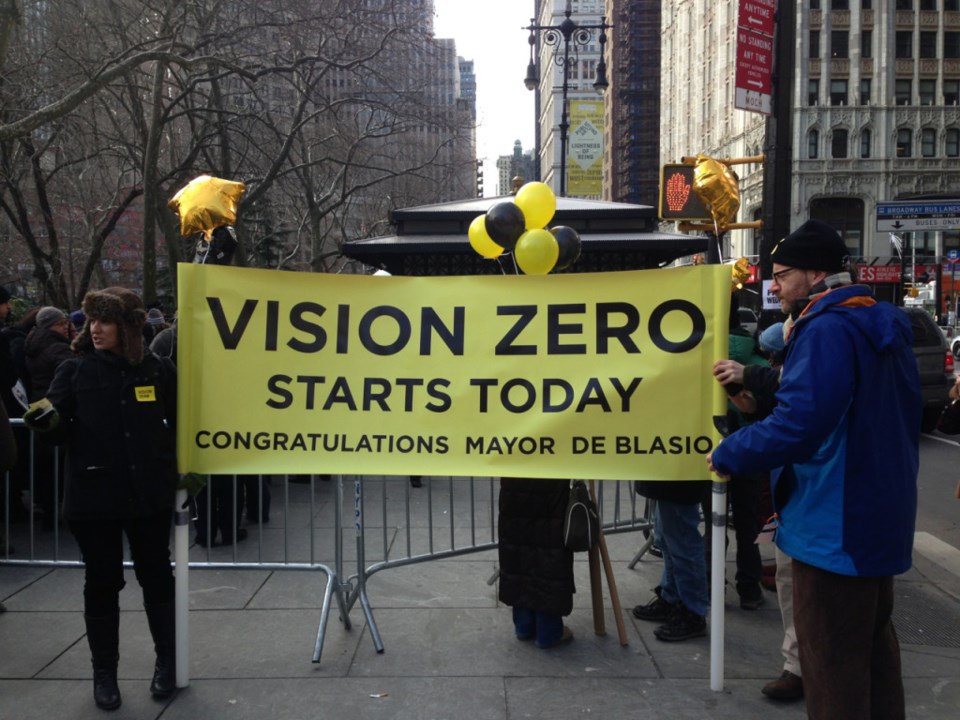 The New York City Police Department launched on Monday a 7-day traffic enforcement operation across the City of New York.
The operation is a test run of the mayor's Vision Zero effort to reduce traffic collisions and conditions that cause serious and fatal accidents. The initiative began at 12:00am on Monday, May 26, and will continue through Sunday, June 1, at midnight.
Enforcement will be conducted in 21 selected precincts throughout the five boroughs and will focus on hazardous driving behaviors such as speeding, passing through red lights, driving while using a cellphone, driving while texting, making improper turns, disobeying traffic signs and failing to yield to pedestrians.
There will also be focused enforcement on parking violations that create roadway hazards for pedestrians, as well as bicyclists and vehicles.
These violations include parking at a bus stop or in a crosswalk and double parking.