The New York Police Department is pouring over data to see if the recent uptick in shootings and other crime has any correlation with the decrease in the number of stop, question and frisks, reported The Wall Street Journal.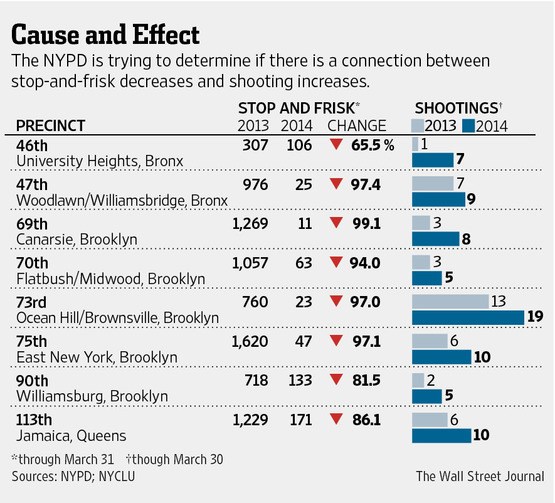 Commissioner William Bratton in the past has said he didn't believe there was a correlation between the two. But now, he's not so sure.
"We have a very comprehensive analysis under way right now," Mr. Bratton said after an unrelated event at police headquarters. "At this juncture, we really don't know. Once that study is completed over the next several weeks, we'll have a better idea of that."
A law-enforcement official said the commissioner ordered the study earlier this week during a weekly meeting with NYPD three-star chiefs and top officials to discuss crime numbers.