NYPD Commissioner James O'Neill outlined today his new vision for six New York City precincts that have violent crime rates more than twice as high as the rest of the city; among the targeted areas are Brownsville's 73rd Precinct and East New York's 75th Precinct.
In the coming weeks, a team of NYPD executives will hold meetings in the six precincts to identify new strategies and allocate resources to reduce crime rates in those neighborhoods to levels seen across the rest of New York city, O'Neill said.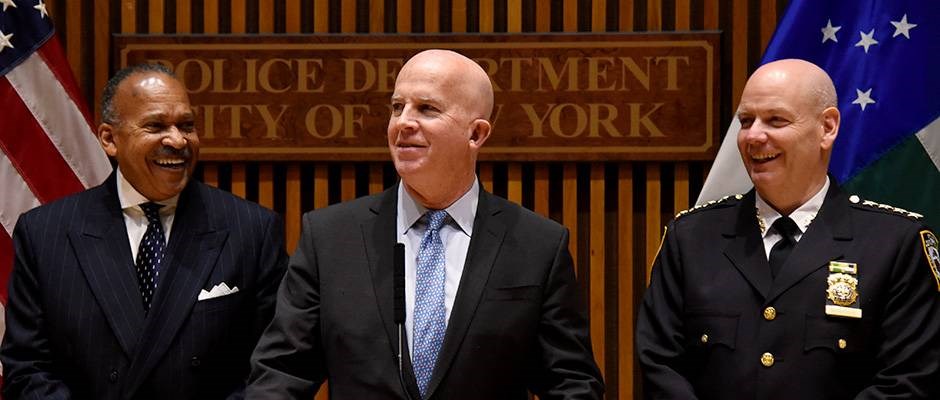 "East New York and Brownsville can and should be as safe as Brooklyn Heights," said O'Neill. "We get there when we all come together, talk frankly and recommit ourselves to this mission."
O'Neill's vision builds on the expansion of his signature neighborhood policing model. Strategies he outlined in his speech include a smartphone app which would provide officers with contacts for all government services to connect residents people in need with available resources and help, expanding community programs where officers interact with youth in public housing, and the newly developed virtual reality game "Options" aimed to improve relationships between police and teens, and to present the kids with positive alternatives to crime and gang affiliations.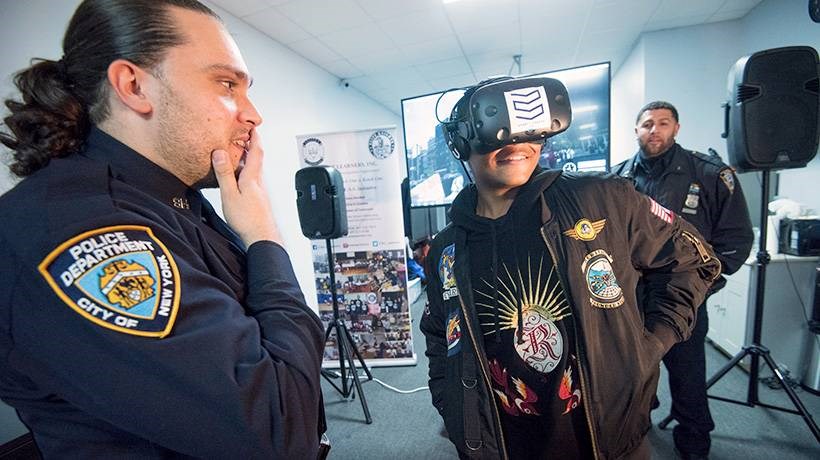 "We say that we are the safest large city in America, and we certainly are when our citywide crime rate is compared to the other biggest cities in the country," said O'Neill. "The murder rate is a tenth of what it once was and the total crime has been cut by 78 percent. We won't rest until every block in every neighborhood enjoys the same level of safety and well-being as the rest of the city. Your zip code must never be the primary determiner of your safety."
The NYPD also released the 2019 Commissioner's Report, which includes detailed accounts of key operations and achievements, giving New Yorkers an inside look at how the NYPD keeps them safe.