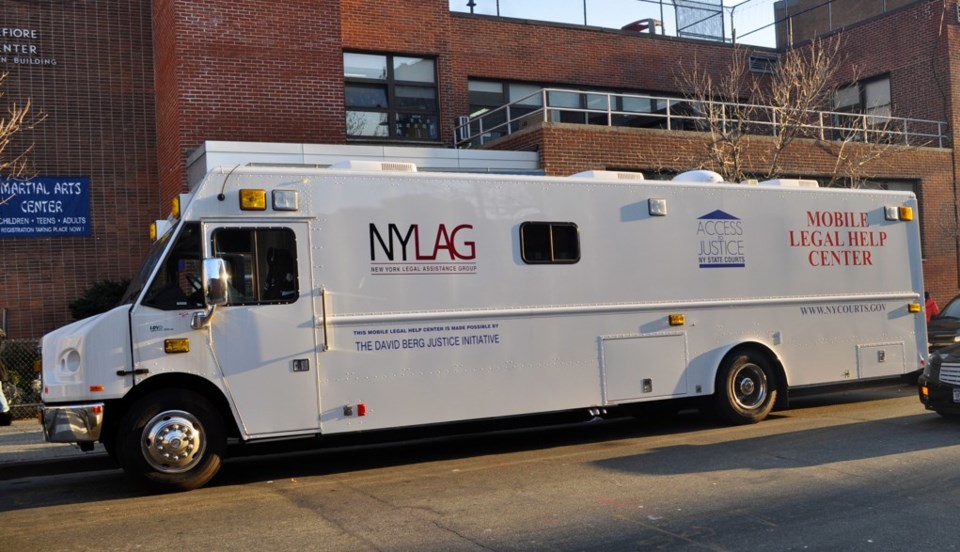 Founded in 1990, the New York Legal Assistance Group provides high quality, free civil legal services to low-income New Yorkers who cannot afford attorneys. Our comprehensive range of services includes direct representation, case consultation, advocacy, community education, training, financial counseling, and impact litigation.
NYLAG has a mobile service-- The Mobile Legal Help Center, a partnership between the NYLAG and the Access to Justice Program-- that makes scheduled neighborhood visits, bringing all of the the legal consultation benefits right to your door. Sponsored by the office of City Councilmember Laurie Cumbo, the mobile help center soon will be paying a visit two locations in Cumbo's district in Fort Greene and Crown Heights!
Thursday, June 26, from 10:00am - 3:-00pm, the mobile van will be parked right outside of 1 Hanson Place in front of Cumbo's district office; and on Friday, July 22, the van will be parked at 1650 Bedford Avenue, outside of Medgar Evers College during that same time.
To make an appointment, please go here.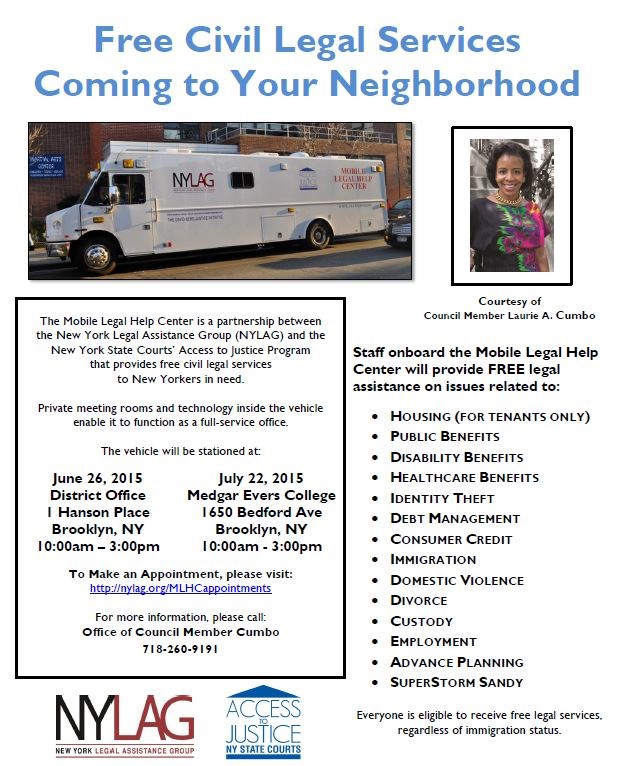 Sponsored by the office of City Councilwoman Laurie Cumboome of the more specific type of services provided by NYLAG include: