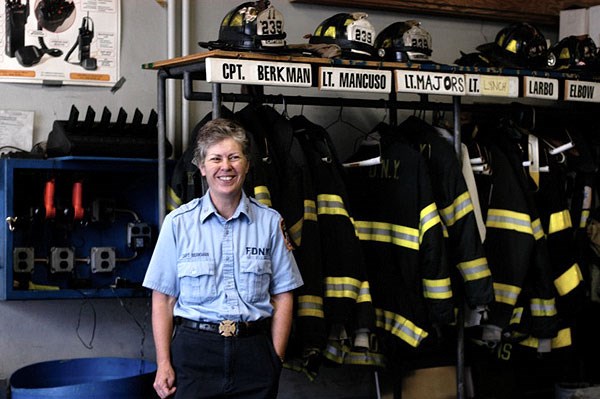 Mayor Bill de Blasio could be looking to pick one of three women to become the next FDNY commissioner, writes The Daily News.
For the first time in more than 350 years, when organized firefighting began in New York, a woman might be put in charge of the city's firefighters.
Top contenders include retired Chief of Department Daniel Nigro and attorney Mylan Denerstein, who was the department's top attorney from 2003-2006 and now works in Gov. Cuomo's administration.
If selected, Denerstein would be the first African-American woman commissioner.
Also under consideration are retired fire Chief Rochelle "Rocky" Jones, who was the first female fire captain in 1999 and the department's first female battalion chief in 2003 and the current commissioner, Salvatore Cassano.
De Blasio is also eyeing retired fire Capt. Brenda Berkman, 62, who was captain of Engine Co. 204 in Cobble Hill. Berkman sued the department in 1982 to get women on the job, and she would also be the first openly gay fire commissioner, if selected.
Currently, out of a force of 11,000, only 37 firefighters are women - roughly the same number that joined with Berkman following her discrimination lawsuit.