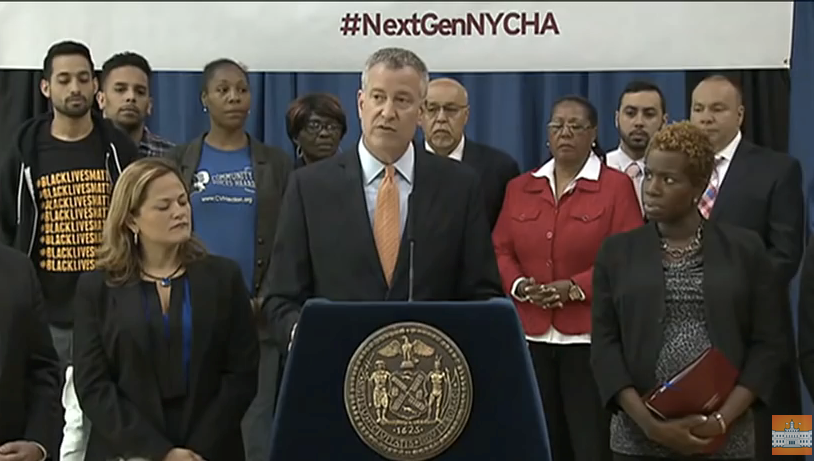 On Sunday, the office of NYC Comptroller Scott Stringer released the results of an audit of the New York City Housing Authority's maintenance and repair record, giving NYCHA a bad grade.
That next day, on Monday, NYCHA struck back. NYCHA's Chief Communications Officer Jean Weinberg released a statement saying the Comptroller put out old information that not only surveyed data over a period prior to NYCHA's new leadership-- since the appointment of NYCHA Chair and CEO Shola Olatoye in February 2014-- but also failed to identify any real solutions to the housing authority's complex maintenance and repair challenges.
"The Comptroller is recycling old news on NYCHA's maintenance and repairs," said Weinberg. "Rather than reviewing outdated data, we welcome common-sense solutions and ideas that will improve the quality of life for our residents."
NYCHA refuted the Comptroller's claims, pointing to NextGeneration NYCHA, the Authority's 10-year strategic plan put forth in May 2015; and Fix-It-Forward, a proposal of how to speed up the pace of repairs and meet goals set in NextGen NYCHA. The housing authority then provided a "fact check," of most of the items put forth in the Comptroller's report, based off of the two proposals.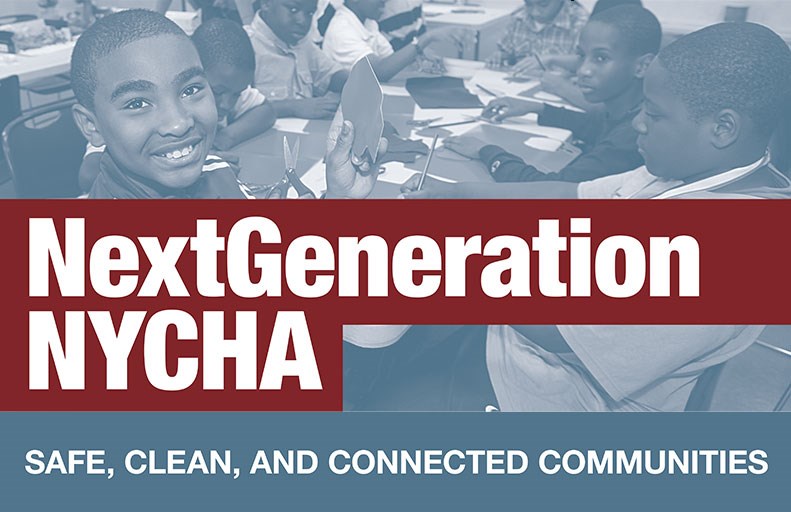 Claim: NYCHA is misleading the public with inaccurate work order numbers
Fact: Work order data as a sole measure is a poor measure of performance. As part of NextGen NYCHA and the Fix-It-Forward Initiative, NYCHA plans to communicate performance results by posting a balanced scorecard that tracks metrics and performance at a property in the key areas of operations, including maintenance and emergency service levels, budget, customer service and resident satisfaction.
Claim: 60% of NYCHA residents surveyed say repairs not addressed timely
Fact: NYCHA agrees the pace of repairs needs to improve to increase overall satisfaction, which is why the Authority is instituting changes to operations procedures. However, according to the May 2015 survey of residents by NYCHA's customer call center—81.8 percent reported satisfaction with overall service.
Claim: NYCHA closes the work order to inflate performance numbers while repairs remain unresolved
Fact: Currently, work orders are closed like operations in a doctor's office—if you have a cold, schedule a doctor's appointment and miss it, your appointment doesn't remain open on the books, even though you remain sick. You have to make another appointment (another work order) to see the doctor. The current system is flawed because NYCHA doesn't have measures in place to ensure if it was the doctor or the patient that missed the appointment. Through Real-Time Dispatching and the myNYCHA app, NYCHA is troubleshooting ways to minimize 'resident not home' closures with greater accountability and increasing flexibility for residents to monitor and reschedule repair appointments when necessary.
Claim: It takes NYCHA a year—an average of 370 days to address violation work orders
Fact: NYCHA prioritizes emergency violations that impact the health and safety of residents, and responds in a timely manner. NYCHA workers serve as first responders to mitigate any immediate threat to the health and safety of our residents identified in violation work orders. The Comptroller's office calculated an exaggerated "average" by lumping in non-emergency violations that are reasonable to correct within a few months.
Claim: NYCHA's Maximo database is broken
Fact: While no work orders were lost or deleted, NYCHA welcomes the Comptroller's proposal for an alternative asset management database and the funding necessary to replace our current system. NYCHA has worked extensively with the vendor and the appropriate tech support to understand and troubleshoot the jumped work order number sequencing. The break in sequencing was found to be an anomaly, and as an isolated issue, has not reoccurred.