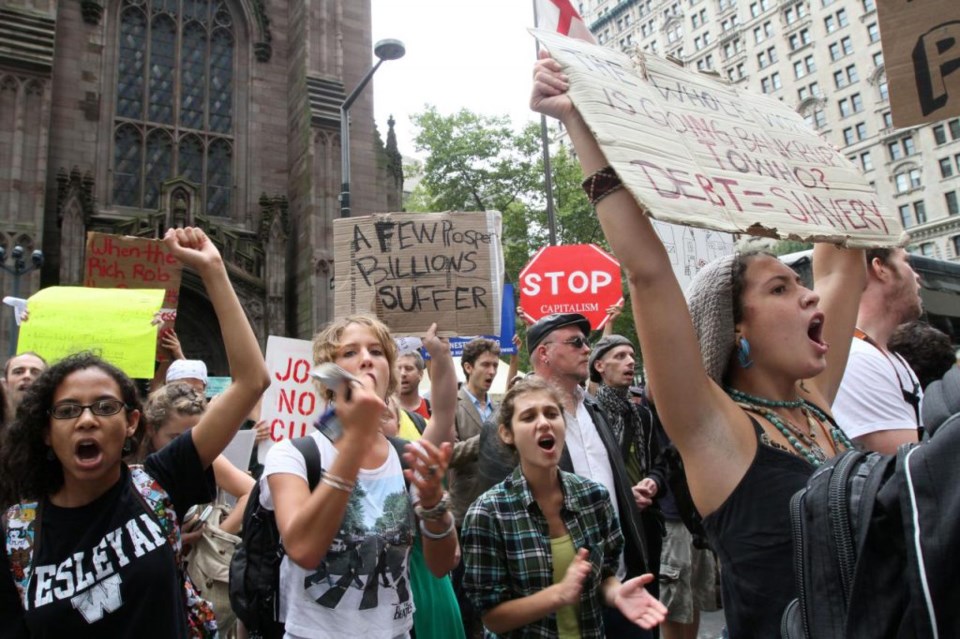 New York City has agreed to pay nearly $600,000 to Occupy Wall Street protesters for wrongful arrests, the largest settlement to date for an Occupy-related civil rights lawsuit, reports the Associated Press.
The group of 14 protestors filed a lawsuit saying that early on New Year's Day 2012, they were arrested for peacefully expressing their views. However, a lawyer for the city had said at a court conference in November that the arrests followed "a very rowdy and tumultuous march," according to a transcript.
The protestors' lawyers argued that since the disorderly conduct cases got dismissed in a federal lawsuit, they were arrested for no other reason than "expressing their views."
"The police, led by supervising officers, stopped peaceful protesters on the sidewalk, surrounded them with a blue wall of police, told them to disperse, and then arrested them before they possibly could," one of their lawyers, Wylie Stecklow, said in a statement. "This was an unacceptable violation of basic constitutional rights."
The city didn't immediately comment.