This week, a new coding elective started at three Brooklyn high schools.
More than just HTML and CSS, The Code curriculum includes preparation for a coding certification test and college and career initiatives for students to start planning for thriving professional lives.
The coding elective is offered as a part of the school day through The High School for Service and Learning near Prospect Park, the FDNY High School in Brownsville and Bedford Academy in Bed-Stuy.
The Code is a New York City platform for youth to transform from being consumers of technology to builders of technology, with a special concentration on underprivileged students, according to the website.
"We want to teach them to be producers," David Jones, CEO and founder of The Code, told BK Reader.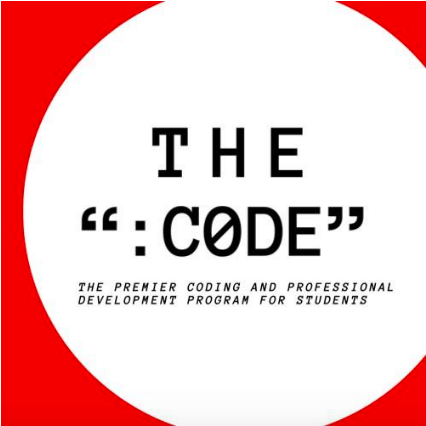 "The only way to do that is to give them the access to technology that Mark Zuckerberg or Bill Gates had. They were coding at an early age. Having that foundation early—and even if they don't go into a STEM field—there's not a job in the world where tech is not involved."
During a time when NYC tech jobs are on the rise and the digital divide could not be more apparent, Mauri Myers-Solages, National Grid Corporate Citizenship manager, said a program like The Code ensured the city's underserved students were not left behind.
"National Grid's support of The Code is an opportunity to empower high school students with the necessary resources to strengthen their technology skills and elevate their future employability," Myers-Solages said.
Brooklyn-based company National Grid provides energy to 1.9 million customers and partners with educational institutions to empower and diversify the workforce of the future.
The Code does more than just HTML and CSS courses, Jones said. Based on a student's individual preferences and needs, specializations like data analysis, user experience, javascript and digital marketing are available. All of these concentrations will boost students' resumes.
"It's not just 'Hey, I took a coding course,'" Jones said. "My kids did that. We want students to walk out of the class with certification so that it can be added to their resumes for employment."
Due to the pandemic, learning had been very challenging for many Brooklyn high schoolers, Jones said. He said his crew of teachers were an energizing group that created a positive environment of support for their students.
"They're very into what they do. They're very knowledgeable about the tech space, but they're also cool. They can let their hair down."
In addition to The Code's curriculum, Jones' organization is also unveiling a new computer lab this weekend in Flatbush Gardens with the goal to provide access to technology tools for underserved people of all ages.
Jones said his group planned on teaching computer skills in the lab to increase digital literacy in underprivileged communities. "Stay tuned for that," he added.