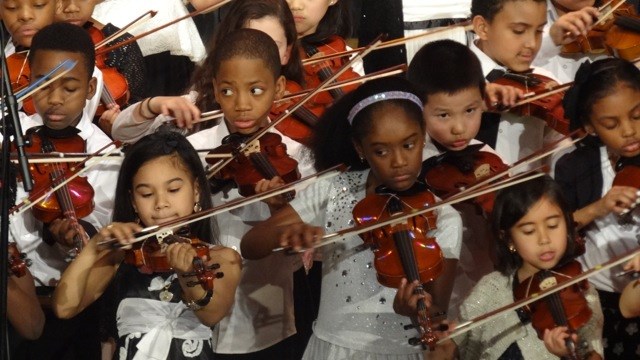 Since 1995, the Noel Pointer Foundation has provided over 30,000 at-risk, inner-city school children with professional string music instruction, once-in-a-lifetime performance opportunities and school placement assistance.
The Noel Pointer Foundation (NPF) was incorporated under the direction of Ms. Chinita Pointer, wife of the late Grammy nominated jazz violinist Noel Pointer. In 1998, the Noel Pointer Foundation created a string music education program for 18 students at Public School 44. Fulfilling an incredible need, they were soon asked to do the same for many other schools.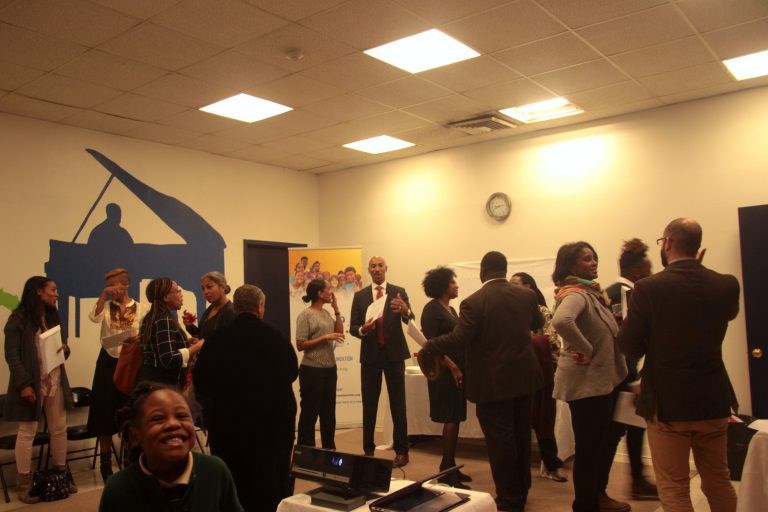 The program currently exists in 26 different New York City Schools. Due to the successes of this program, NPF began offering music enrichment programs at their headquarters in Bedford Stuyvesant, Brooklyn. In 1999 NPF instituted the Summer String Program, serving an average of 200 pupils per summer. In 2000, NPF created more opportunities for inner-city youth by opening the Saturday Strings program. The NPF Youth Orchestra, formed in 2008, performs with famous musical icons and ensembles such as Mos Def, Mark O'Connor, Strings of Brooklyn, the Brooklyn Philharmonic and Brooklyn Conservatory of Music.
Tomorrow, on #GivingTuesday, NFP will give a free community concert to thank its supporters and also encourage others to make a donation during this global day of philanthropy!
WHAT: Free community concert!
WHEN: Tuesday, November 29, 6:30pm - 8:30pm
WHERE: Bed-Stuy Restoration, 1368 Fulton Street, Multipurpose Room, 1st fl
If you cannot make the Tuesday concert, here are other ways you can donate:
CLICK HERE TO DONATE NOW AT NOELPOINTER.ORG
Sign up on

AmazonSmile and choose Noel Pointer Foundation

as the organization you'd like to support. NPF will receive 0.5% of every dollar spent. IT ADDS UP!

Corporate/Matching donations

— contact the office if you need a letter for your Corporate Philanthropy Department. All donations are tax deductible.