When Katie Mazer received approval in mid-2017 to open Key Collegiate Charter School in Brownsville, she was one step closer to fulfilling her dream of bringing high-quality education to a low-income area. Yet, there were more hurdles: The school still needed a building, a lease and permits — all before the start of the school year.
But Mazer likes challenges.
During a stint with Teach for America, she taught at one of the most high-need high schools in Oakland. In 2013, she traveled to Israel and founded an English school for African refugees, an experience that inspired her to return to school. After earning a master's degree in education policy and management from Harvard University, Mazer started working with the nonprofit Building Excellent Schools and visited dozens of successful charter schools across the country.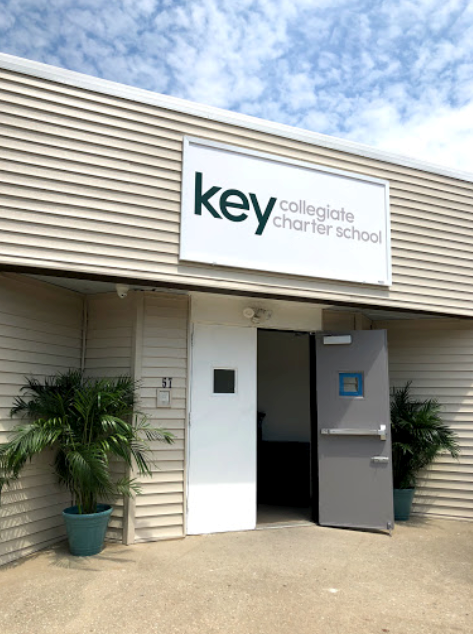 But even with all of that experience, nothing had quite prepared her for the bureaucratic headache that opening a New York charter school entails.
"Opening a school seems so education focused," Mazer said. "But there are so many pieces. And: You can't run a school without a building."
That's where Camber Property Group, an affordable housing developer which has worked on several projects in Brownsville, stepped in. After being introduced to Mazer through a mutual friend, Camber Principal Rick Gropper saw an opportunity to give back to the Brownsville community.
"Over the past ten years of my career, I've spent a lot of time personally in Brownsville. Seeing it thrive is really important to me," Gropper said.
Camber Property Group helped select the school's current location, a vacant community space within a church, negotiated a flexible two-year lease, obtained the necessary permits and oversaw the construction.
"Katie has an amazing vision for the school, and her work ethic is unmatched. But she didn't have the experience in real estate development and facilities management to open a school in such a short window," Gropper said.
In August 2018, Key Collegiate opened its doors to one hundred fourth grade students.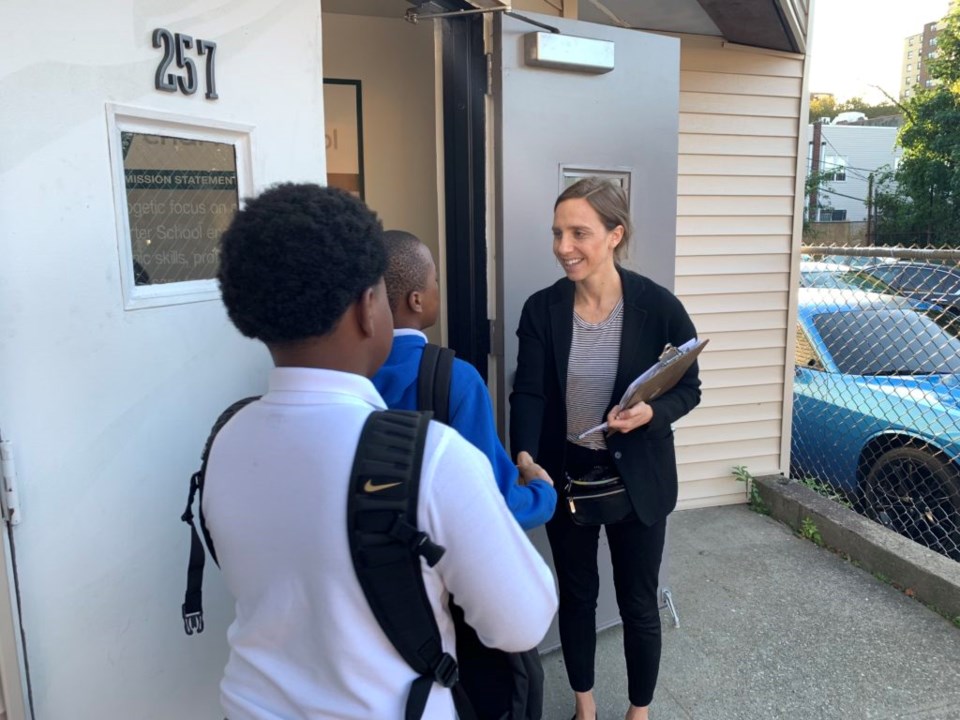 Mazer says the Brownsville location is as essential to her vision for Key Collegiate as her approach to education.
"We were very intentional about where we wanted to be located. There were facilities in Crown Heights and in East Flatbush. But we want to be an exceptional school for families in Brownsville," she said.
The school has unique policies designed to help students excel, regardless of socioeconomic background, race, zip code or home language
Key Collegiate gives admissions priority to students living in shelters. Students start at Key Collegiate in the fourth grade, an untraditional year, but one where many kids begin to fall behind in reading -- something the school aims to combat. As part of its science curriculum, the school offers computer coding, a skill more often taught at affluent, private schools, yet essential for all students to be successful in the 21st century, Mazer believes.
And, the school relies heavily on data to assess the students' daily progress.
"It's really easy to think about learning anecdotally," Mazer said. "But we're looking at assessments and evaluations every day to improve our teaching and our kids' learning."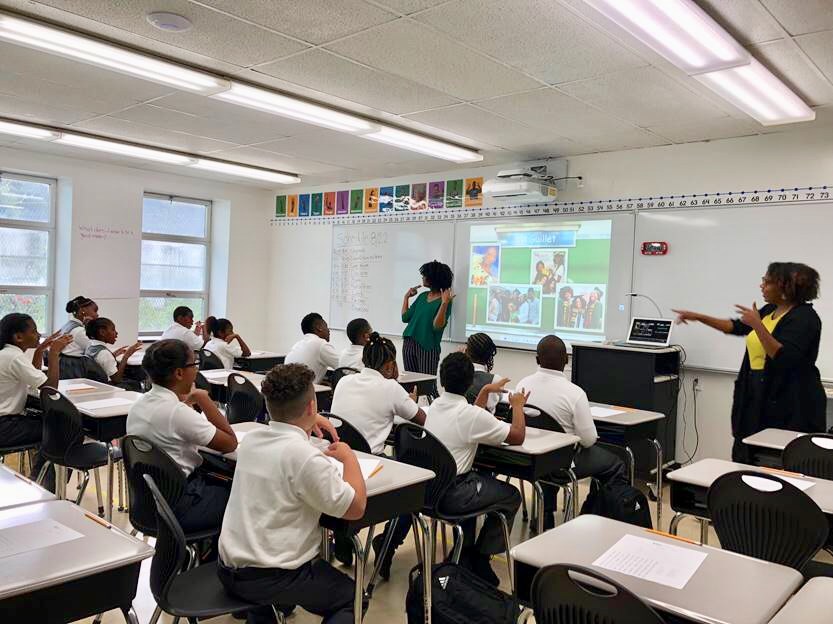 Mazer plans to expand the student body by one grade level each year, until Key Collegiate is a fourth- through eighth-grade school. As the school grows, she's going to need a bigger facility.
"We're in the back side of an old church right now and there isn't enough space," said Mazer. "We're using every single inch of the building. Our dean sits in the hallway. I sit in the hallway," she laughed.
Gropper says, when it's time for Key Collegiate to find a new, permanent home, Camber will once again be there.
"This has been a really good experience for us. We're going to help Key identify a permanent space, work with contractors and get the space built out so Katie can realize the full potential of the school," Gropper said.