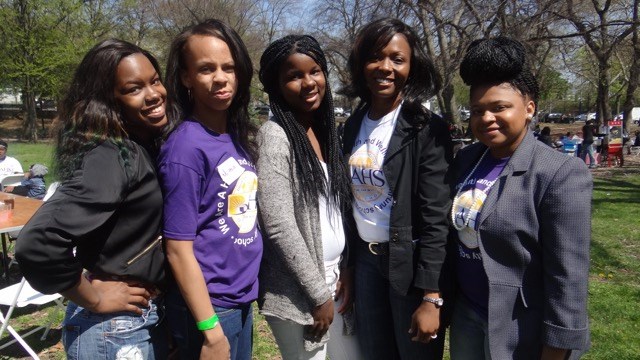 June 2014, Mayor Bill de Blasio announced a $52 million grant toward the development of 40 innovative "Community Schools" in high-need neighborhoods across the city-- a unique model that would entail bringing outside social service providers inside of the schools to address the needs of both students and their families.
Brownsville Academy High School was one of the 40 schools selected to operate as a mayoral community school, receiving $259,000 a year over the course of four years to implement the program. The high school chose CAMBA to help facilitate and coordinate community outreach and collaboration and began their work integrating some parts of the community school model at the start of the 2014-15 school year, including a full-time resource coordinator to help identify the necessary mix of services for each student body.
"This is a fairly new initiative, but already, we have seen an increase in the engagement of the students and the level of interest," said Katwona Warren, principal of Brownsville Academy High School. "Students who weren't able to reach and connect with previously, we've been able to reach through different mediums. And we're seeing results already."
On Saturday, May 2, parents, students, administrators, partner organizations, along with State Assemblywoman Latrice Walker celebrated the program's official kickoff with a health and resource fair, including an outdoor party and BBQ at Lincoln Terrace Park. Since every school gets to choose a them, at Saturday's forum, they collected surveys from parents and decided to focus on mental health, hygiene and well being.
Mental health and counseling services had been eliminated across most schools in the city. But Ineisha Williford, director of Community Schools at Brownsville Academy High School, said that although those services were taken away, the students and parents felt they were the most needed.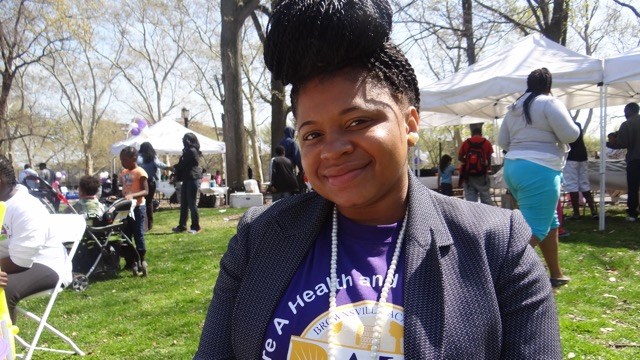 "We had a lot of students facing depression," said Williford. "We had counselors that would check in with their school work. But we needed to go beyond that; they needed therapy, and the students wanted that.
"We want our scholars to know that in order to reach our full potential; it is important to have a healthy mind, body and soul. We will have on-site teen counseling, yoga, and a state-of-the art kitchen that has been underutilized. So we're trying to bring in chefs to cook healthy foods and partner up with organizations that will build a culinary program for those scholars who want to continue down that track."
Williford added, another goal for the community school is to give their gym a facelift by adding new equipment to further encourage serious and safe physical fitness.
"We're excited to partner with CAMBA and we're looking forward to seeing how this is going to improve the Brownsville community as a whole," said Principal Warren. "Ultimately, we just want to get [our students] into college so that they can go on, become successful and come back and contribute to our school community."