A new website that allows New Yorkers to explore the demographics of their neighborhood and all others across the city will help spur public engagement on housing affordability, racial equity and community displacement, the City says.
The new online Equitable Development Data Explorer has been designed as a central simple-to-navigate resource for New Yorkers to find critical information about their neighborhoods and equip them with the data for planning a more equitable future for the city.
Through the site, users can explore data on housing, demographic, public health indicators and more, and can compare that information across neighborhoods and racial and ethnic groups to identify trends and disparities. The Displacement Risk Map, included in the explorer, illustrates relevant data sets that could indicate risk of displacement, such as household incomes and rising rents.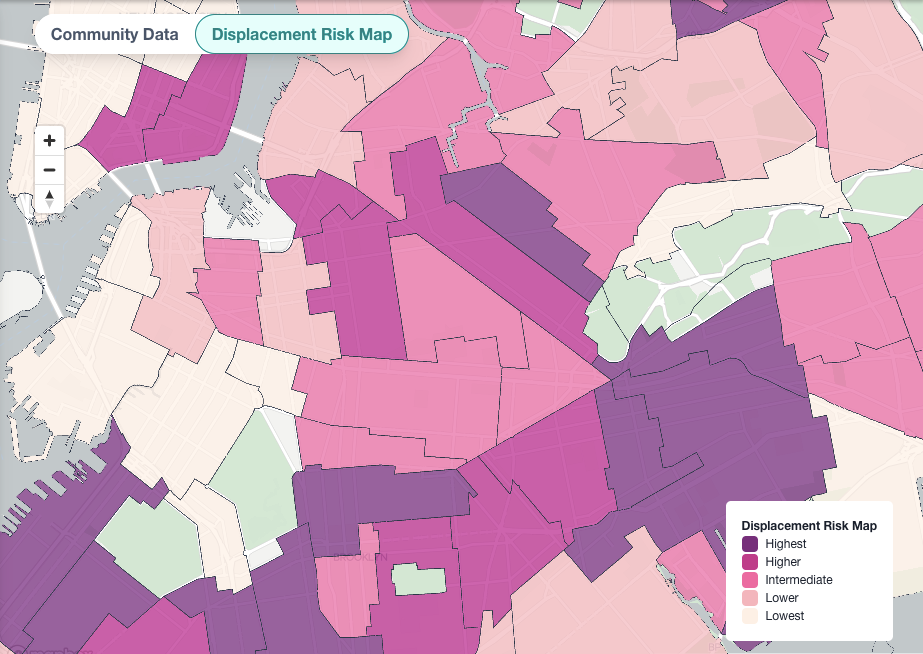 The data explorer was developed by the City's Department of City Planning and Department of Housing Preservation and Development, along with the Racial Impact Study Coalition, Furman Center and Citizens Housing & Planning Council.
"We are at a point in our city where every community must do its part to ensure we finally tackle the housing crisis, and we want to approach this issue equitably and intentionally," said New York City Chief Housing Officer Jessica Katz.
She said the Equitable Development Data Explorer would be a helpful tool in better understanding the state of housing needs, and it would help for the planning the construction and preservation of the affordable housing "our neighbors deserve."
The data explorer follows DCP and HPD's work to make data related to development more available and to advance more accessible and inclusive planning around community investments, the agencies said. A new City law also requires that the data explorer supports the creation of Racial Equity Reports for Housing and Opportunity, which will be required for some land use applications entering public review after June 1, 2022.

The reports, which will be prepared by the applicant and reviewed by the public, will draw data from the data explorer and include a statement of how the project relates to the City's goals to advance fair housing and promote equitable access to opportunity.
Public Advocate Jumaane Williams said the racial impact study law, which passed last year, would "fundamentally change how our city approaches land use, how we grow and develop, how we create new opportunities without harming longstanding communities."
"This equitable development data explorer, developed as a result of the law and in line with public input, is an important resource to help New Yorkers initiate discussion of the impact of projects and proposals in their neighborhoods, and for community members, advocates and elected officials to take action to take action to ensure that any development truly advances the needs of their communities without displacing the people and businesses that have helped define it."