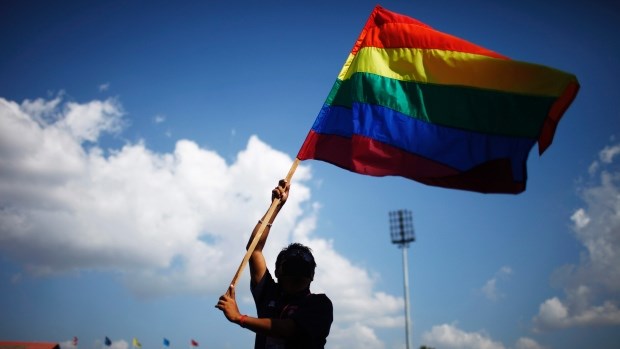 Gov. Andrew Cuomo's office announced on Thursday that transgender people born in New York state will no longer have to prove they've had surgery to change their sex on their birth certificate, Reuters reports.
This new law, however, does not apply for those born in New York City, which still requires proof of sex reassignment surgery in order for a person to changer his or her gender status.
But for the rest of New York state, all that will be required is a notarized affidavit from their doctor stating they have what the American Psychiatric Association calls gender dysphoria, previously known as gender identity disorder, in order to get their birth certificate modified.
Around 100 transgender citizens each year in New York State appeal to change the sex on their birth certificate, and some do not want or cannot afford sex-reassignment surgery.
Still, being unable to change the sex identity status can leave them vulnerable to discrimination or embarrassment.
"It's not 'one size fits all,'" said Dru Levassuer, the transgender rights director for the advocacy group Lambda Legal. "It is important to have accurate identity documents that reflect who people are in the world."