Lieutenant Governor Kathy Hochul joined city officials, developers and community stakeholders on Tuesday to celebrate the completion of a $31 million mixed-use affordable housing development in Bushwick with a ceremonial ribbon-cutting.
Co-developed by RiseBoro Community Partnership and Georgia Green Ventures, the Our Lady of Lourdes complex is comprised of three developments located at De Sales Place and Broadway that bring 76 affordable units as well as community space for a slew of social services to the neighborhood.
"The Our Lady of Lourdes Apartments are not just an affordable housing development, they are an investment in the people of Brooklyn," said Hochul. "This significant project expands the availability of housing, provides essential community services and advances our commitment to address homelessness."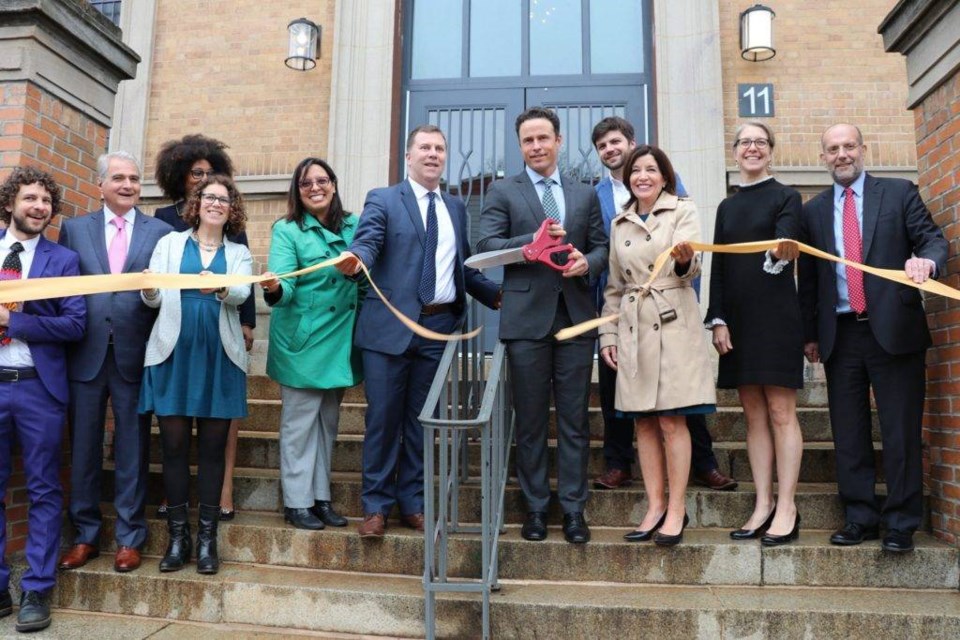 One six-story building at 21 De Sales Place features 44 apartments and over 8,000 square feet of community space that will house RiseBoro's Empowerment division offices which will provide workforce development programs, financial literacy, homelessness prevention, legal services and public benefits enrollment. The building's lower level includes a healthy eating demonstration kitchen and training facilities for both lecture-based and hands-on education that will be open to the public.
An eight-story complex at 1875 Broadway includes 18 apartments, and the third development, a historic four-story brick building at 11 De Sales Place, adds another 14 units. Twelve of the 76 units are set aside for formerly homeless individuals, officials said.
The developments also include community rooms, laundry facilities and bike storage, as well as a library, computer lab, outdoor recreation areas and roof gardens.
"The affordable housing crisis is real, and neighborhoods like Bushwick are especially suffering," said Councilmember Rafael Espinal, who represents the 37th District including Bushwick and East New York. "Thanks to the work of all involved, this community will now have facilities which provide a comprehensive approach for community building, healthy living, and training resources."