On Wednesday, supportive housing developer Breaking Ground and the African American Planning Commission Inc.(AAPCI) broke ground on a new development which will bring 125 units of affordable and supportive housing, as well as community and retail space to Brownsville.
"With the housing crisis around the city, I welcome opportunities for sensible community development and real affordable housing to the district," said Councilmember Alicka Ampry-Samuel. "Breaking Ground's 'Edwin's Place' will bring much needed supportive housing to Brownsville, while also energizing and lighting up the Livonia Avenue corridor."
Designed by renowned architect Robert A.M. Stern, the L-shaped building will rise eight stories and feature 69 one-, two- and three-bedroom apartments, as well as 56 studios. Eighty-eight units will serve formerly homeless individuals and families, and 37 apartments will be set aside for low-income community residents. The 115,500-square-foot building includes a 24-hour attended lobby, a laundry room, an exercise room, a computer lab and a multipurpose room that opens up onto an exterior landscaped courtyard.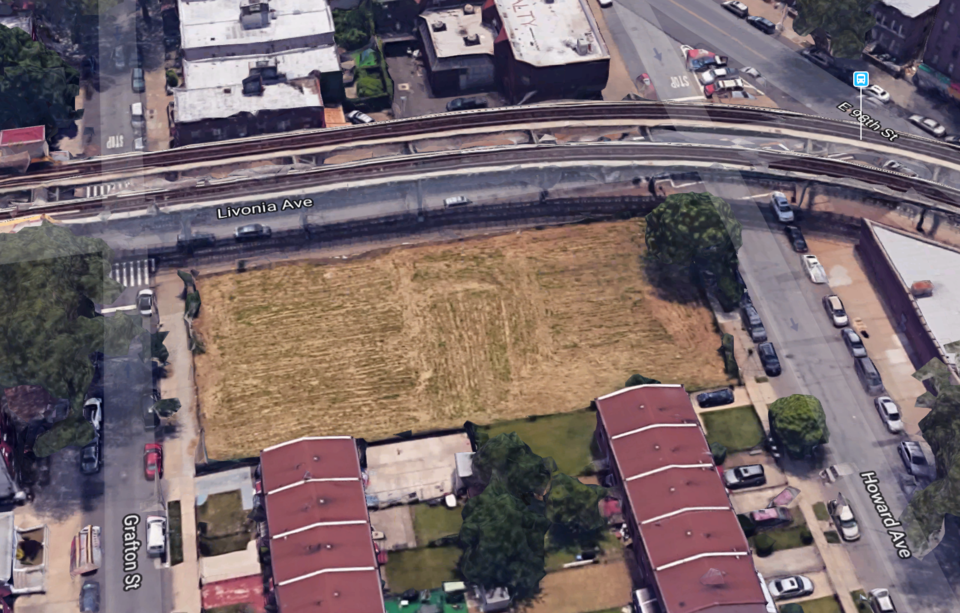 At the ground level, the building will provide 3,000 square feet of commercial retail space. Onsite social services, funded by a contract between AAPCI and NYC's Department of Health, will be offered to all residents in the community facility space.
"The development of Edwin's Place has been a twenty-year odyssey for our organization, but we have persevered," said Matthew Okebiyi, founder and CEO of AAPCI. "It is a dream come true that will fulfill some of the housing needs of our community, as well as provide supportive housing to various special need New Yorkers, including formerly homeless households and veterans."
Construction is expected to complete by 2020.