More than 200 Bushwick residents packed the cafeteria at the Academy for Urban Planning on Saturday for the unveiling of the Bushwick Community Plan (BCP), a community-driven effort to address the neighborhood's rapid gentrification.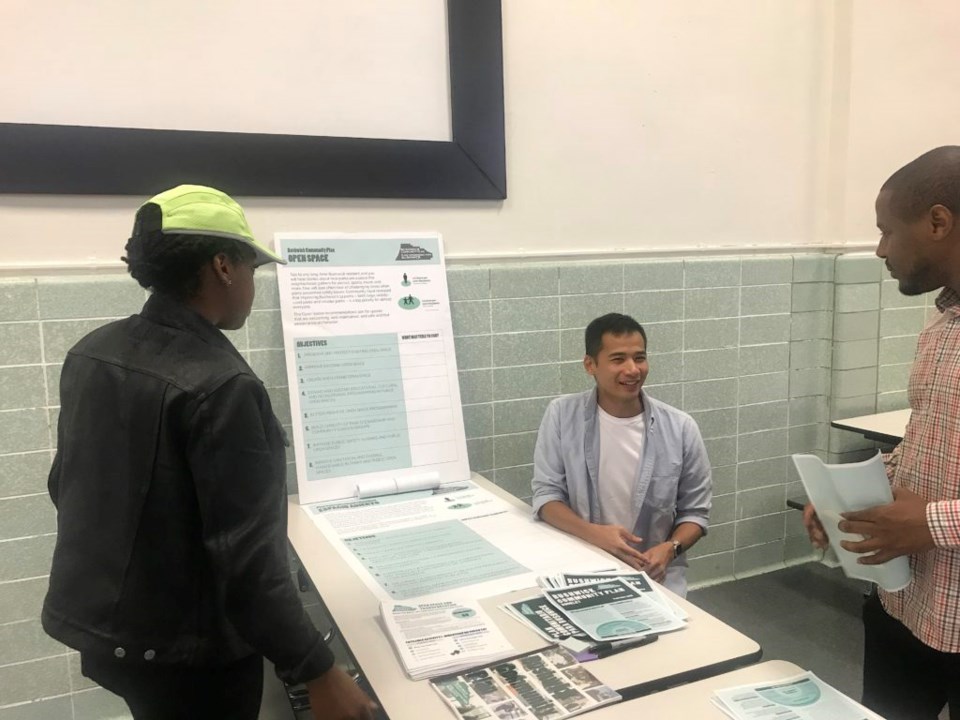 The plan was developed in a four-year research process and spearheaded by Brooklyn Community Board 4, Councilmembers Antonio Reynoso and Rafael Espinal and various local community organizations including Make The Road NY, RiseBoro and Brooklyn Legal Services Corporation A. With the input of the community collected in more than 70 meetings, the plan outlines objectives and recommendations regarding housing, open space, transportation, community health and resources, land use and rezoning.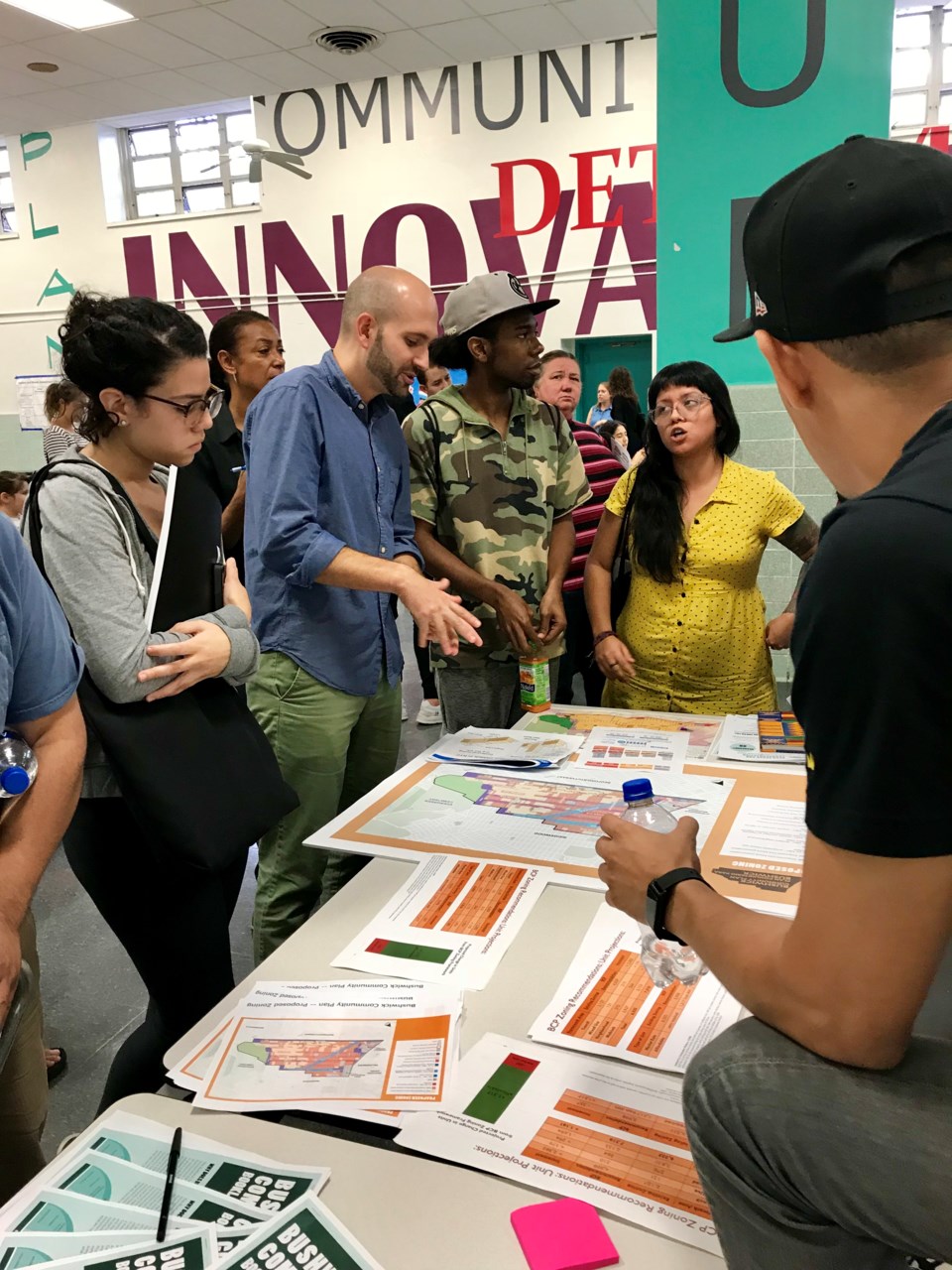 "Over the last four years, community stakeholders have discussed at length how out-of-context luxury developments have displaced many tenants and stirred great fear among those tenants who remain," said Jose Lopez, co-organizing director at Make the Road New York (MRNY). "As we set our sights on solutions, it was made clear that we needed a plan that centered deep affordability, tenant protections and good jobs for the most vulnerable families in the district."
Key recommendations regarding zoning laws include restricting building heights along residential side streets while permitting high-density development in manufacturing areas along Flushing Avenue. The plan also includes proposals on controlling new development in the neighborhood while maintaining its private housing stock.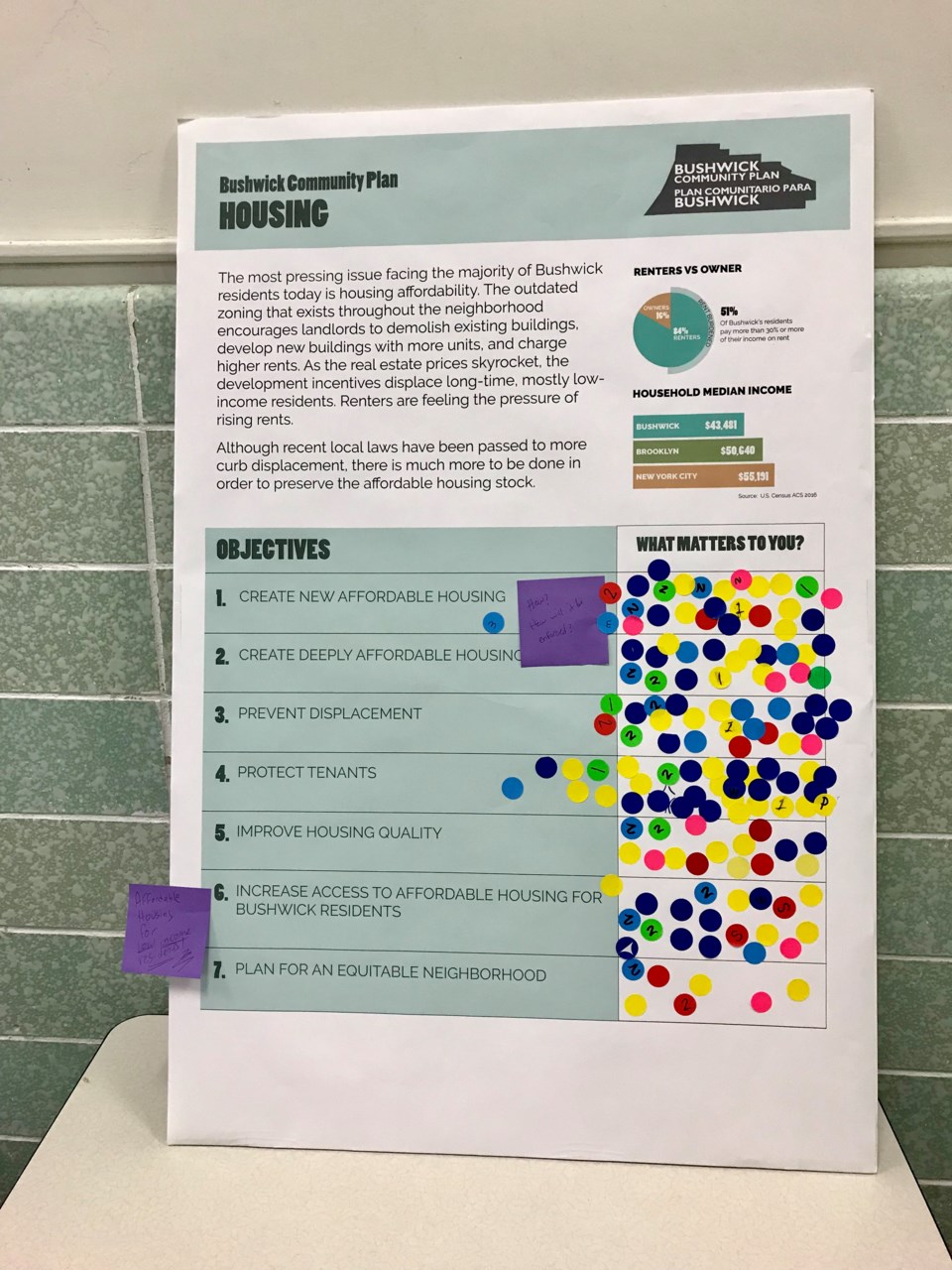 While affordable housing, land use and rezoning are at the heart of the plan, the BCP also calls for economic development and job creation; improvement of healthcare services and access to healthy, fresh food; programs for the youth; the need for improved public spaces such as Irving Square and Maria Hernandez Park, and the creation of historic districts to preserve the neighborhood's character.
"The BCP takes a comprehensive approach by examining topic areas such as economic development, housing, open space, and transportation," said Councilmember Reynoso. "In the coming months, I will continue to work closely with the Community Board and Steering Committee to prioritize the plan's recommendations. As out of context developments with no affordable housing go up on a daily basis, the city must act swiftly to implement this plan."
According to Reynoso, the Bushwick Community Plan will be submitted to the city immediately to begin the official public review process.