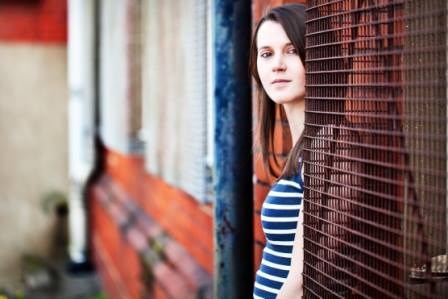 Many people see drug users as underachievers: burnouts of society who turned to substances in order to occupy their time. While this may be true for a percentage of addicts, none of the patients I met with at the START Treatment and Recovery Center in Fort Greene fit into this stereotype.
College graduates, social workers, parents, business managers, survivors of illness told me their stories about stress, childhood abuse and the pressure to succeed. These are just some of the reasons why they first turned to drugs. And before they knew it, their lives had spun out of control.
Wearing large hoop earrings and a black sweatshirt with "Brooklyn" scrawled across her chest in silver glitter, Linda, a patient in her 50s, first entered START after a drug habit she had picked up in order to handle stress at work made her life unmanageable.
Linda, an otherwise organized overachiever, started out working as an office aid for the Bureau of Child Welfare (BCW), with a personal goal "to save the children." After the union paid for her to attend college, she became a social worker: "I was the leader, I was the one who could always be reliable," Linda recalled.
But soon the work became overwhelming. Ten social workers were not enough in her office, and the feeling of failure from not being able to save every child led to the beginning of her drug abuse. Linda remembers herself as a "functional addict," still working, although her supervisor could see she was not at her best.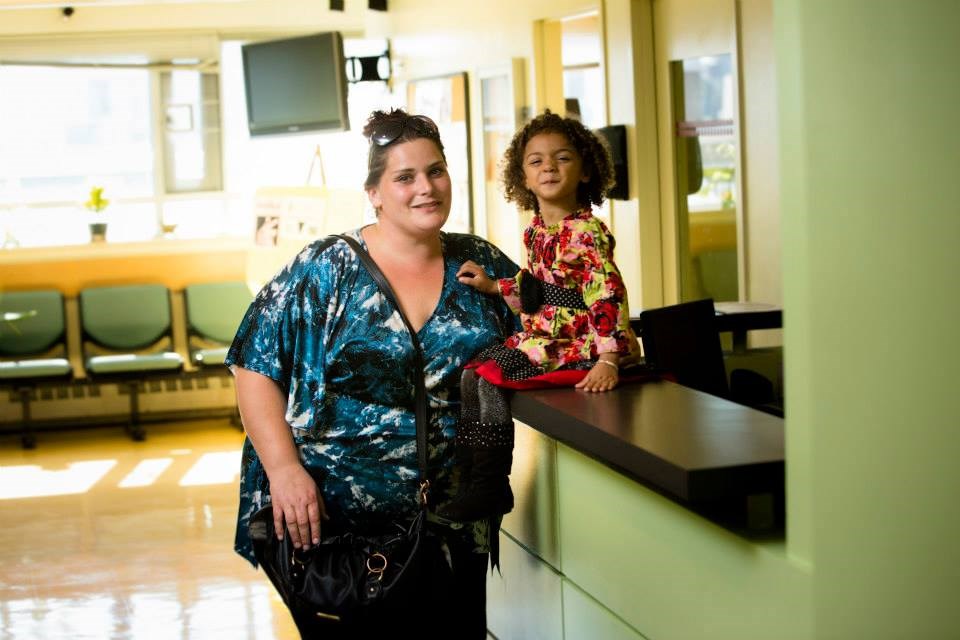 Unenthusiastically, she resigned in order to get her life together, but it wasn't so simple. She lost her apartment in 2000, and soon she came to depend more and more upon the drugs to help her cope with all the change and loss.
After months of living off the hospitality of friends and on the streets, which her family could not understand ("I wasn't raised that way," said Linda), in 2003, Linda finally enrolled in START.
"I wanted to go back to who I was before this set in," she said. By immediately participating in group therapy and taking on responsibilities at START, Linda worked hard to reverse some of her mistakes-- she even started a START newsletter with poems, stories and recipes from patients.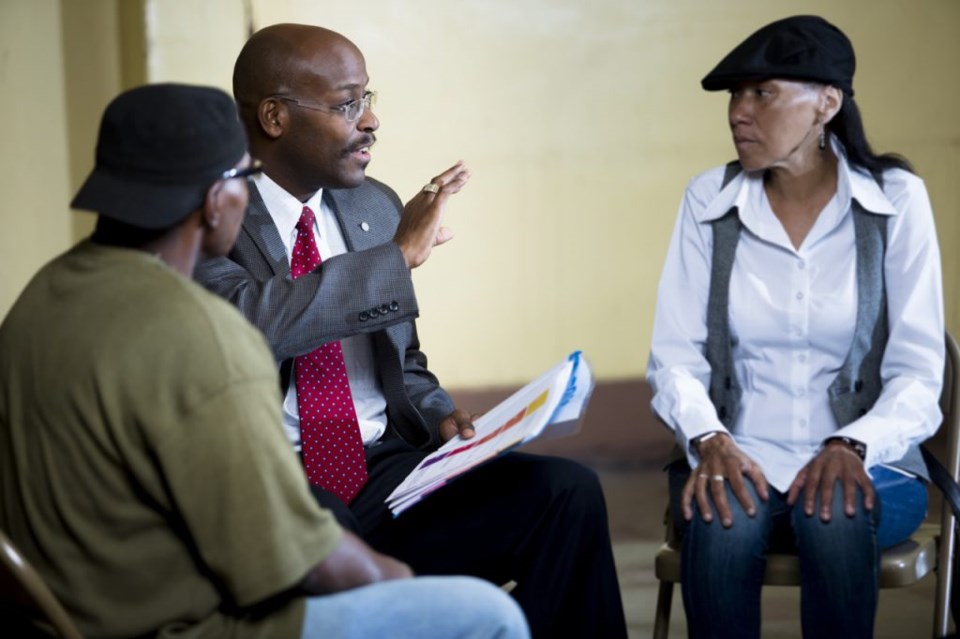 "That was a beautiful thing because I ain't ever wrote a paper, but read papers, so I had ideas!" she recalls, noting how bad circumstance can lead to new creative endeavors and successes.
Linda has used the recovery process as a unique way to turn her life around. " I learn from my mistakes, taking a substance isn't an answer," she said.
Still a leader, Linda also stands strong on the patient committee at START and takes on a motherly role at her house: "I never thought I'd be called 'Miss Linda,'" she laughed, "but I'm an agent of help."
She encourages other patients to work on the community garden, to prove to the community that they are not just methadone patients.
"I hate the stares from the community. We are just people; we have parents and children; we are human beings; we cook and bake. We just had bad luck, and we're correcting the problem," Linda explains during a group therapy session, to the nods and "amens" of other patients.
One of those patients is Marcos, a tall man in his 40s, who introduces himself with a firm handshake: "I am a total contrast to most. My parents are both attorneys. I went to a military high school and college and served twenty years," said Marcos. "I live in Carroll Gardens, and my wife is a doctor."
With parents with advanced degrees, a ritzy address, and a wife who's an MD, Marcos certainly doesn't fit most people's perceptions of who a drug addict is. Marcos's drug use started when he was on tour with the military in 2007.
"I was in Saudi Arabia, and I couldn't sleep," said Marcos. "A sergeant who [previously] saved my life said, 'Come with me I have something to give you.' He brought out this white powder. I had done cocaine at clubs like Studio 54 growing up. He said 'Heroin will help you.' It was straight from the poppy in the Middle East. We grabbed some beers and I slept like I was two years old."
Not a drinker, Marcos's secret vice became heroin. After Saudi Arabia, he was transferred to Fort Dix, still not believing he had a bad habit. "There's no warning on a bag of heroin that tells you that you'll get addicted and lose your family and maybe die. That's not on a bag of dope," Marcos said.
Thanks to easy cash flow and clever sneakery, Marcos's habit began to grow, while his wife started to get suspicious that something was wrong. Finally, Marcos's wife of fourteen years confronted him at dinner. "She was hurt because I was her friend and she wanted me back. I said I was right there and she said, 'You're not him. Either the addict leaves or I leave.'
"I had a choice to make."
Marcos's wife took him to a detox rehab for 90 days. Formerly against methadone, she realized it was necessary to curtail Marcos's drug use. He started a program in Gramercy Park, which had no structure. When it closed in 2010, Marcos was sent to START to continue his treatment, but he was not happy about continuing recovery at the Fort Greene location.
"[The building] needed a new coat of paint… I didn't like the people here… I was looking for an excuse not to come," said Marcos. "But they did methadone, so I stayed. I'm a judgmental person and I'm working on it.
"My education was my crutch. I have a degree; I'm the smartest man you've ever met. I didn't know that I'm not that smart! If I was that smart I wouldn't have used back in 2007."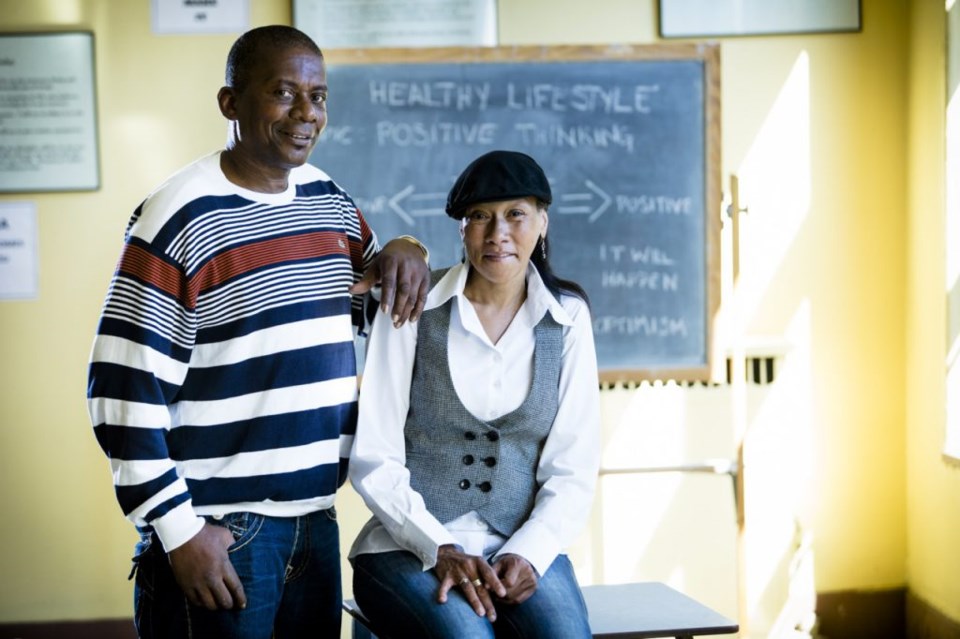 Three years later, Marcos has learned to appreciate the diversity of the social structure at START. "We have a lot in common even if we're worlds apart," he said of the other patients. "Even the person with the lowest education here is a smart one: They knew how to get that drug! We are creative and clever people. There ain't no books on how to use. You have to be resourceful.
"There's no magic cure for addiction: The way in is the way out. When I needed the drug I put every effort into getting it, and I want to use that same effort to recovery," said Marcos. "What's key is community involvement. They think we're below others or rejects of society. The community needs to see that we're just people.
"They need more awareness. Everybody makes mistakes. Addiction is for everyone. My mother and father are workaholics."
"This place is saving a lot of lives and doing its place in society. They'll do anything to keep you sober. I finally have a chance to understand who I am," Marcos said.
"You have to be a little insane to be in the human race. Nothing is clear cut."
*This is the third in a 3-part series that aims to demystify the notions and anxiety around drug treatment centers and their role in a changing, fast-developing neighborhood. We looked at START, as it is one of the oldest drug treatment Centers in Central Brooklyn. To read Part I in this series, go here. To read Part II, go here.