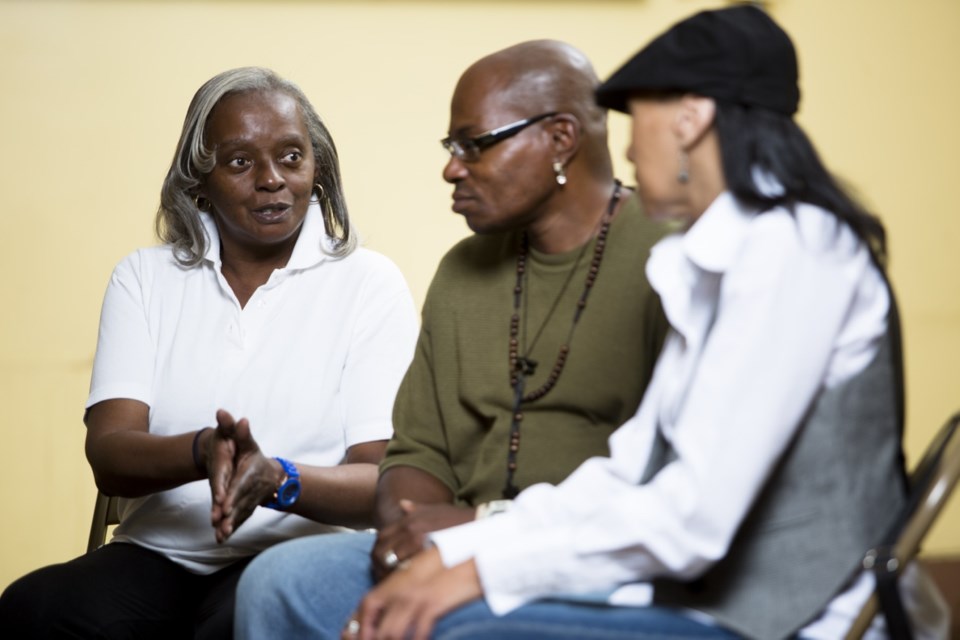 "We have the same bag," said Belinda White, pointing to her bag, a grey cloth version of my Michael Kors laptop carrier.
White is in her 60s. She is a patient at START Treatment and Recovery Center, located at 937 Fulton Street in Fort Greene, Brooklyn.
I was meeting with Ms. White at the START center, and immediately, she noticed our similarities. She was right: We both toted heavy Michael Kors bags. Even more ironic, both of our cases were stuffed with crocheting and knitting supplies.
Realizing she had something in common with someone who was not a patient at the clinic seemed to make her proud: "See, when you do the right things, you get nice things," said White smiling.
Belinda White began treatment at START (then ARTC) in 1990 after her friends suggested that she had a dangerous drug habit. At first, she admits, she didn't agree. But after she started having issues with her children and ACS, she knew it was time.
She said she chose START because it wasn't about getting medicated and then walking out: Patient support groups and patient-satisfaction surveys helped her feel like she was in the right place.
"I participated in all the groups and picked up a lot of knowledge," White said. The center also organized trips with her family to The Intrepid, to baseball games and the circus-- locales that a lifetime living in Brooklyn had never led her to. "We missed out on a lot before we progressed [into] becoming junkies.
"I was dipping and dabbling in drugs. I shied [away from] snorting heroine, but I became a stingy crackhead, I held out for the good stuff. I wanted the good ice cream," she said. White would do whatever it took to get drug money. And shakes her head thinking of the times she was so desperate to get her fix.
"You don't know what you're getting with these drugs," White warns. The life of addiction is so stressful, it's a job. Addicts needs to know where the next one is coming from. Near-death experiences are not uncommon.
"I went to jail overnight and that was too much for me to handle, I was embarrassed. I have a daughter that's a cop, and I only knew her number. I couldn't call her."
Methadone is prescribed at START for opiate addiction. It replaces the opioid drug that a person is dependent on, prevents withdrawal symptoms and cuts down on the person's drug cravings. Users usually need one dose every 24 hours.
When methadone is diluted in juice, it does not have a euphoric effect or interfere with a person's thinking. Also, it effectively blocks the euphoric effect of heroin and other opioids, so it makes the idea of using those drugs much less attractive.
Methadone does not alter someone's ability to work, go to school or care for their family and works best when it is combined with drug counseling.
"I took a computer class [on methadone] in 1998, and people didn't think I'd be on time," White said. "I was at the Red Cross on 14th street before anyone else [for the class]."
Programs like acupuncture and art therapy also helped White, who is still an avid crocheter, although the art program is on hiatus due to lack of funding. But because of START, she was able to take advantage of all of the classes offered, attend college, and get certified as a home health aid, working from 2000-2009.
This year, the first birthday of her grandchild, marks an entire year clean for White. The biggest success of START for her was changing her way of thinking.
"You don't see clearly until you recover or see other people recovering," White said. "I told a girl I knew that I smoked crack, and she said 'Miss Belinda, oh no you didn't.' and I said 'Oh yes I did'. She said ' You never looked like it--you wore a uniform!"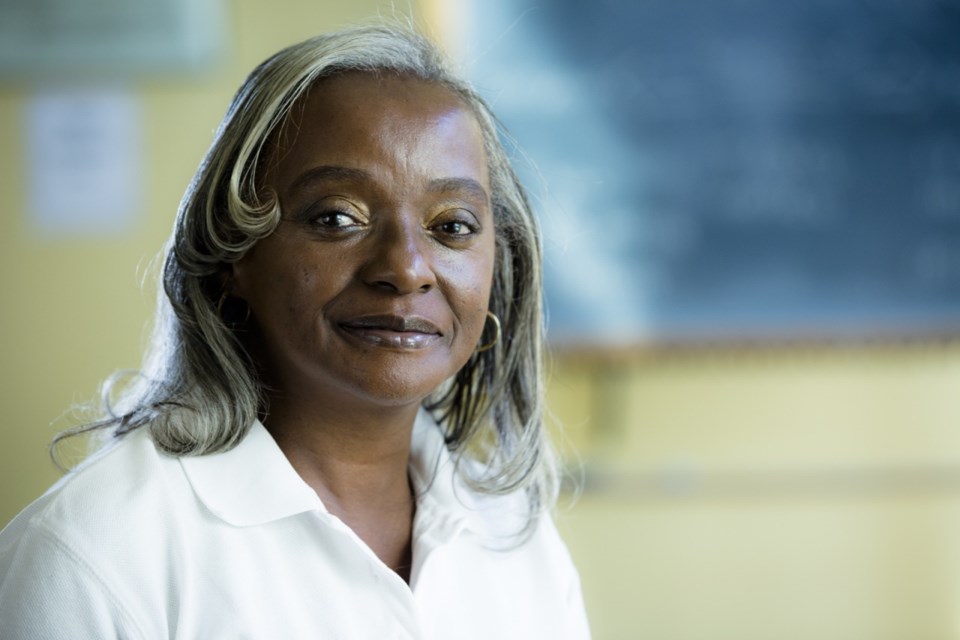 "I'm not ashamed because it was a learning experience, but I survived and now I hate seeing my peers in a different mentality."
"If I ever had to get off this program, I don't think I would do another one," she said. "START doesn't make us look like drug addicts.
"People bad mouth people on methadone, they stereotype us. But they don't know. I grew up here, you don't know what this place was like," White says of Fort Greene. She recognizes people from the neighborhood who enroll in START and begin functioning again.
"We clean up. This is our community," White said. "You know those teen challenges?" White asks me, and I nod, imagining an episode of The Real World taking place in the walls of START.
"This is my adult challenge. But if I can do it, anyone can."
*This is the second in a 3-part series that aims to demystify the notions and anxiety around drug treatment centers and their role in a changing, fast-developing neighborhood. We will look at START, as it is one of the oldest drug rehab centers in Central Brooklyn. To read Part I in this series, go here. To read Part III in this series, go here.