Saturday, May 21, would have been the 50th birthday of Christopher "The Notorious B.I.G." Wallace.
Born in 1972 and raised in the Bed-Stuy neighborhood of Brooklyn, Christopher George Latore Wallace, better known by his stage names the Notorious B.I.G. or Biggie Smalls or simply Biggie, was widely considered one of the greatest rappers of all time.
Biggie was known for his distinctive laid-back lyrical delivery, often semi-autobiographical, telling of hardship, street life but also of celebration.
In commemoration of his legendary status in Brooklyn, the MTA will be releasing limited-edition Metrocards donning the iconic image of him with the gold crown, created and popularized by Brooklyn artist Barron Claiborne.
The cards will only be available at four subway stations near his old Bedford-Stuyvesant stomping ground at Lafayette Avenue Station; at both Clinton – Washington Ave. station; and a fourth at the Atlantic Avenue station/Barclays Center.
There's only one caveat: Only 50,000 will be loaded into the MetroCard machines and it will be done so randomly. So there's no guarantee that a one-time purchase will produce a card.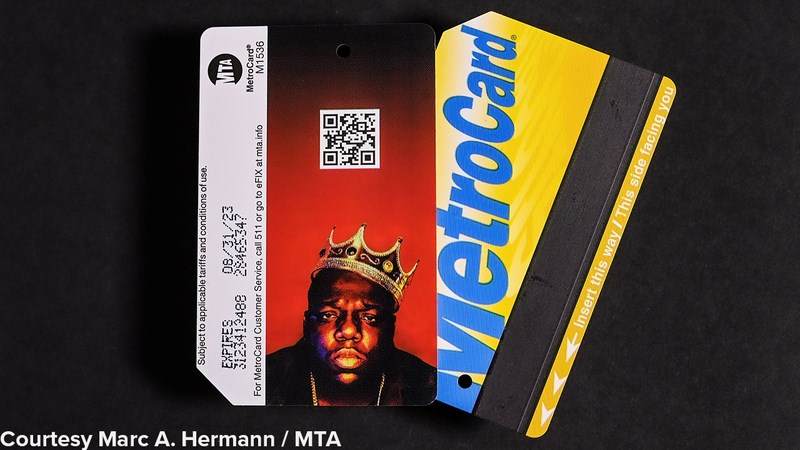 Darnit, MTA! Why? Well... they got this one at least almost right. The cards will be dope, no doubt and definitely a collector's item. But you may have to try several times before you secure one!