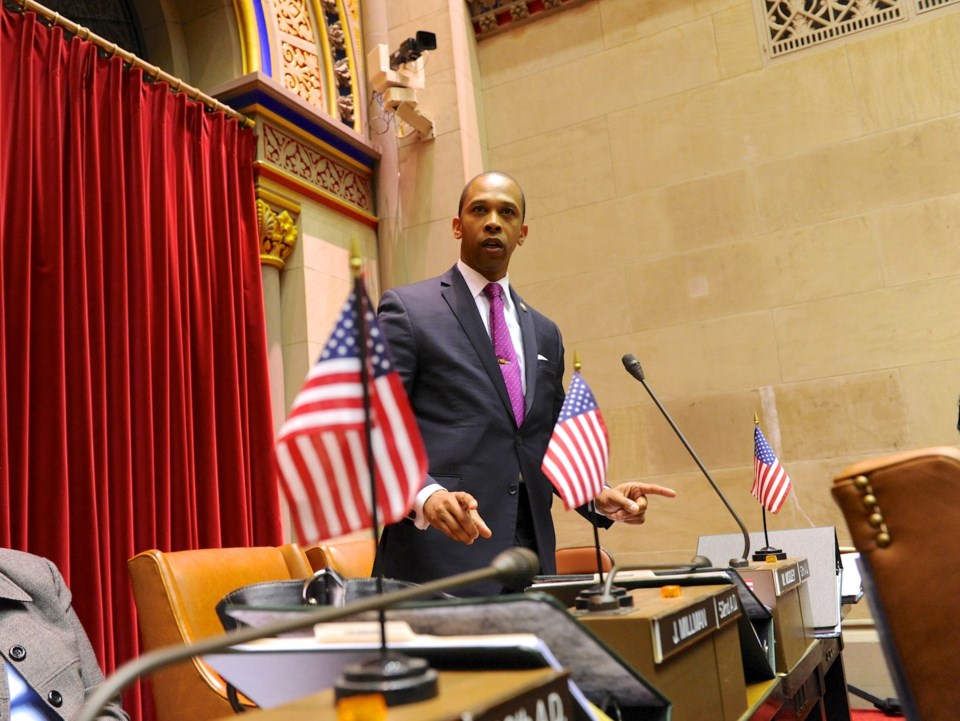 Assemblyman Walter Mosley and State Sen. Daniel Squadron have proposed legislation that calls for greater transparency in how the New York City Police Department spends its time and resources for off-duty services.
The bill, the Retail Anti-Profiling Act, follows a slew of recent accusations of racial profiling against a number of customers at department stores by off-duty NYPD officers in uniform and calls on the police department to provide an annual report of the cost and policies for these additional services to private businesses.
"The shroud of secrecy by the NYPD needs to be lifted,'' said Mosley, regarding the department's price tag for surveilling customers.
He added, even he has been followed and profiled enough times at stores where, now, he shops with his hands behind his back to avoid suspicious stares.
"I try to avoid picking anything up unless I know I'm going to buy it. It's a habit I developed beginning when I was a teen growing up in Brooklyn," he said.
Squadron said it's time to open the black box that is NYPD's policing at private businesses: "Profiling in any circumstance is deeply unacceptable -- and it's particularly disturbing when we don't even know the NYPD's role or policies in Barneys, Macy's or countless businesses around our city."
"We're not sure whether we as taxpayers are paying for these private services," said Mosley.
The bill also calls for an end to the 1994 Memorandum of Understanding under which the New York City Housing Authority is charged over $70 million for additional policing.
"We want to know why NYCHA residents are taxed twice for a service they already pay for," said Mosley. "NYCHA has a $61 million annual operating deficit. So we see this as a cost-saving measure.
"This bill calls for more accountability in reporting and more transparency of what both of these additional services cost."