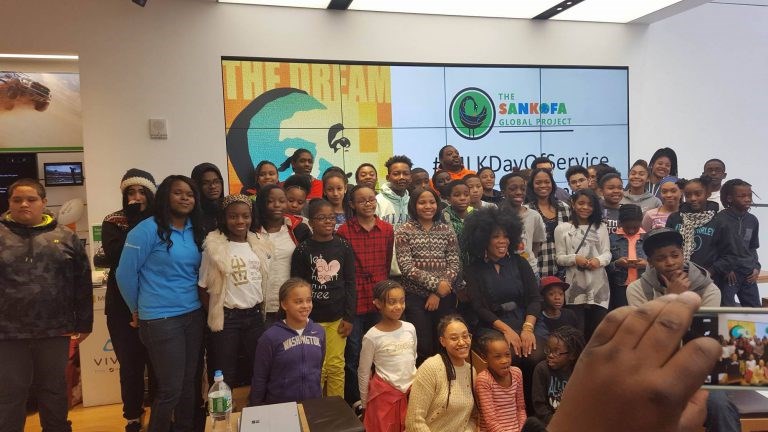 On Monday, Tech Ed Entrepreneur Tracy Gray organized a field trip for 30 middle- and high-school students from Brownsville to take part in a "Hackathon" at the Microsoft Store on Fifth Avenue in Manhattan-- one of the most thrilling educational experience of their lives!
Through Gray's Sakofa Global Project, students were able to tour the store and see technology and innovation at work. As a part of the Martin Luther King, Jr. Day of Service, students were organized into into teams and, within 30-45 minutes, were given the task to create and then pitch an innovative solution to a current social civil rights issue. For example, one of the teams presented, "How Can We Increase Gender Equality in the Classroom, Workplace and Community?"
All of the teams gave stellar presentations and had fun in the process! Most importantly, the experience was a big boost of confidence for the students that their ideas and voices were indeed valid, including in spaces that utilize technology to innovate.
Gray got the idea to begin organizing field trips for students into the city last January, after attending the I Have a Dream Workshop on Inclusive Youth Entrepreneurship, in partnership with the My Brother's Keeper (MBK) initiative and the White House Council on Women and Girls (CWG).
At the workshop, the Obama Administration issued A Call to Action to Expand High-Quality STEM-Education Opportunities for All Students.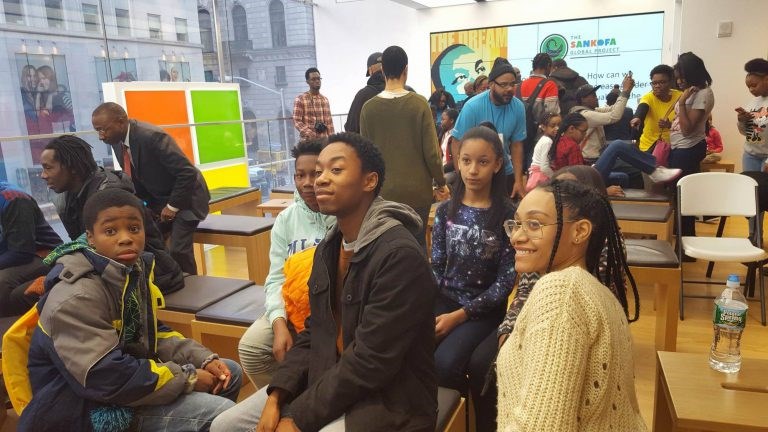 Gray decided the best way to answer that call would be to expose young minds to environments where technology and innovation were at work-- field trips where students could encounter novel things in an authentic setting as well as "deepen and enhance" their classroom study. The most recent trip was just one in a series Gray has organized over the past year for students in underserved communities.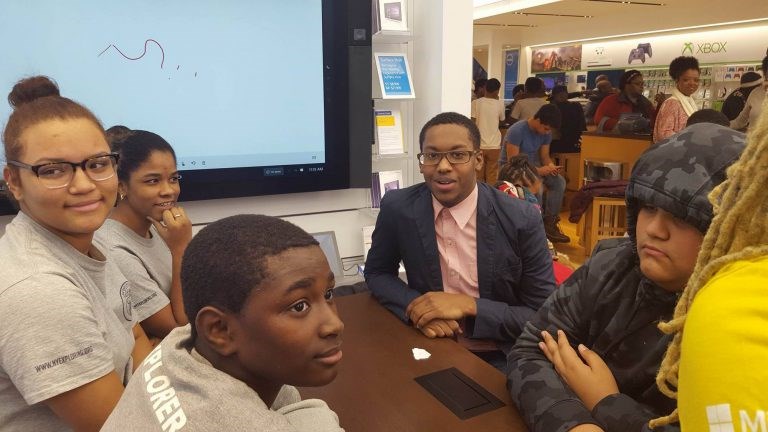 Most importantly, she aimed to grow their familiarity and understanding around the impact of STEM while provide an ongoing pipeline for schools to partner and collaborate with Microsoft.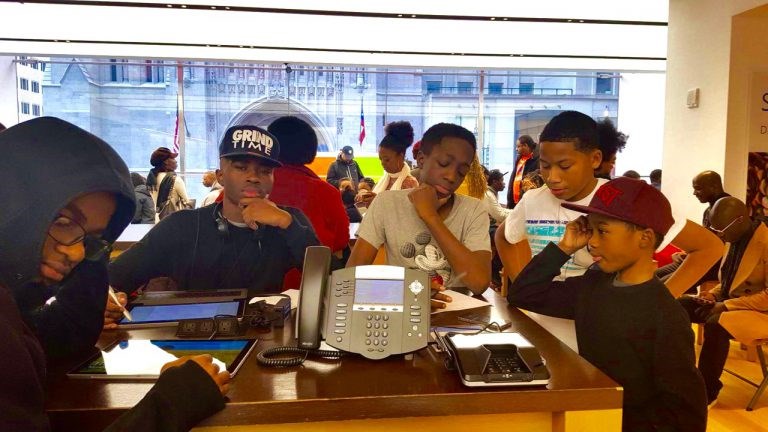 For more information on the Sankofa Global Project or to arrange a field trip with your school or afterschool program, contact Tracy Gray, here.