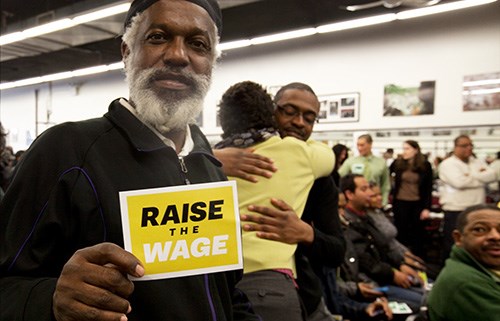 According to a new state law, the minimum wage is scheduled to go up 75 cents an hour to $8 on Wednesday, January 1. By Dec 31, 2015, it will go again by $1, bringing the total minimum wage to $9 an hour.
However, State Assembly Speaker Sheldon Silver wants to move things quicker: He says New York residents need more money sooner, and he plans propose an accelerated increase to the state minimum wage that would make it $9 an hour by the end of 2014 instead of the end of 2015, reported Newsday.
But Silver's idea would have to win the support of the politically split state Senate, and GOP assembly members already are saying they have no plans to support such a proposal.
"We have no interest in revisiting the issue at this time," said Kelly Cummings, spokesman for Senate co-leader Dean Skelos.