Part sisterhood, part life-changing resource for healthy living, We Run Brownsville has always been more than a running club.
But, the volunteer-led organization significantly broadened its scope during the pandemic when it began providing free mental health counseling to South and Central Brooklyn neighbors in need.
So far, WRB co-founders and longtime friends Sheila Barksdale-Gordon and Dionne Grayman have facilitated 350 hours of individual therapy sessions through three different therapists, thanks to relentless fundraising and coordination on their part.
Due to the level of need, their counseling services are available to running club members and non-members alike.
"We function in care, and that's what WRB is all about for us. We provide the care they deserve," Barksdale-Gordon said.
WRB started in 2015 as a women of color only running club to empower its members and build a health-minded community in Brownsville, at no cost to participants, to disrupt unfair health disparities in the neighborhood.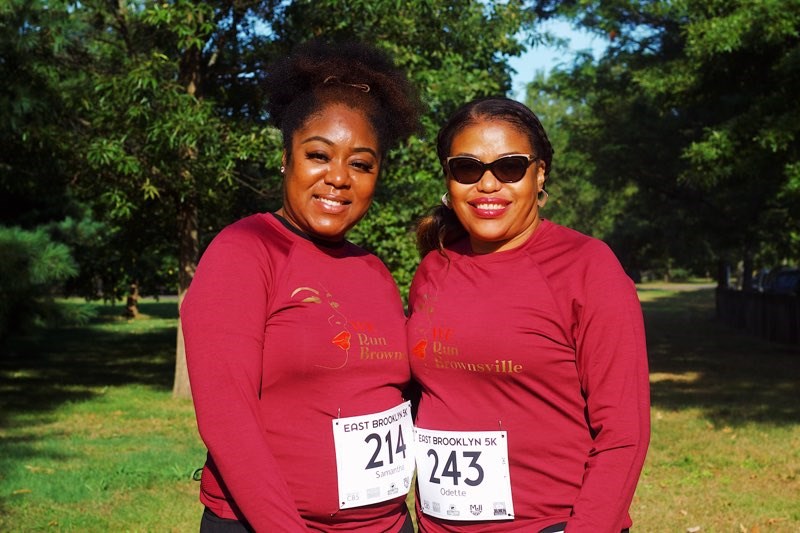 Since then, over 100 women have received free workout gear and have taken part in the rigorous, twice-weekly workouts which include 5k race-training, yoga, kickboxing and Zumba. The group also explores mindfulness and holistic self-care through workshops and monthly gatherings, called 'sip-and-dish.'
"What I'm supposed to be doing on this Earth is support, protect, uplift, change and fight for Black women," Barksdale-Gordon said.
"That is what I try to do, whether it is at my day job or whether it is working with WRB."
Barksdale-Gordon is also the director of community programs at New York Road Runners.
"We laugh together, we cry together," Robyn Quinones, one of the participants, said. "It's more than running. It's a sisterhood."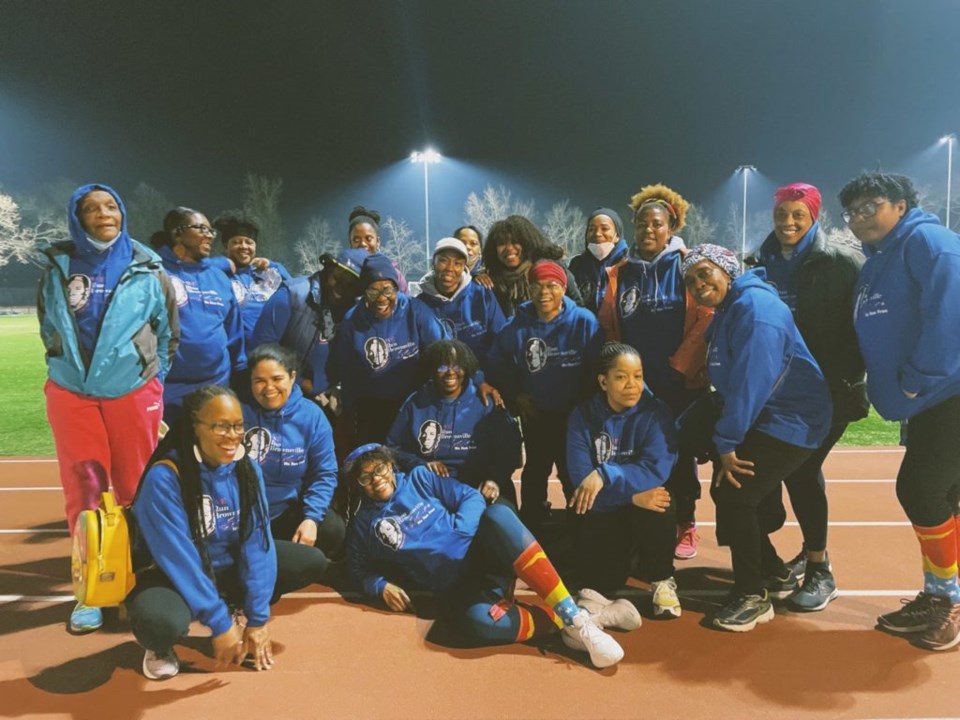 Part of why this program is so important, Grayman said, is that Brownsville residents, many of whom live in public housing, experience drastic, systemic health inequity.
The neighborhood has higher rates of obesity and diabetes compared to the city-wide average, and its life expectancy rate is 11 years shorter than the financial district of Manhattan, according to a 2015 study by the city's Department of Health.
"We knew that during the pandemic, whatever happened in Park Slope, Brownsville was going to feel it more," Grayman said.
Grayman, in her professional life, is a staff developer for the Morningside Center for Teaching Social Responsibility.
Both Grayman and Barksdale-Gordon grew up in Brownsville together, and live there now.
"The impacts of the pandemic were going to be more devastating, more prolonged, and the trauma would be intensified," Grayman said. "That's why we knew we had to secure our neighborhood's mental health."
In addition to the free mental health resources, the WRB team also issued cash grants to members of their extended network during the pandemic and sent out curated self-care baskets featuring products from Black-woman-owned businesses.
"We did that more than once to get our people used to prioritizing their own self-care," Barksdale-Gordon said.
The extended network of 'track queens,' as they lovingly call themselves, has participated in nine races, and, pre-pandemic, hosted its own neighborhood-wide 'royal run', complete with tutus and crowns, to promote neighborhood pride and healthy living.
For one member of the group, being a part of the cohort has simultaneously helped her through knee and back problems and provided empowering learning experiences.
"I can say I am much healthier, I've lost 40 pounds and I used to have back and knee issues that haven't been bothering me because of We Run Brownsville," Samantha Jones said.
"When we did a Harriet Tubman-themed walk, I loved that we were honoring an amazing woman that came before us while being active. I'm always learning something new which I love."
The group has participants ranging from 18-70+ years old, and they've recently expanded into a youth cohort as well. Now that some of their programs are virtual due to the pandemic, participants hail from Brownsville as well as East New York, East Flatbush, Canarsie, Bed-Stuy, Bushwick and Crown Heights.
"People are always talking about the bad, but good really does come out of Brownsville," participant Glenlanier Wiggins said. "We've made something really positive."
Part of what makes the group so important is the accountability to one another, Grayman said. WRB members have supported one another through serious struggles and triumphs over illness, loss, abuse and more.
"You don't have to run alone, literarily and figuratively," Grayman said. "That's what it's about."
To learn about upcoming events and group applications, check out WRB's website.