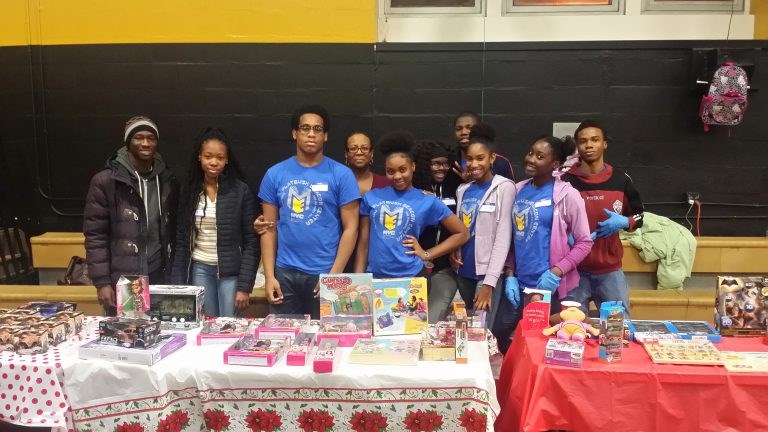 There are a few staples of the holiday almost everyone can count on: gifts, food, family and fun!
We take these things for granted, particularly around December. But the reality is, not everyone can afford food or gifts and not everyone has a family to share it with...
On December 17, in an effort to include everyone in the holiday celebrations, Medgar Evers College hosted a community-wide Karamu, the feast that is prepared on the last day of Kwanzaa.
"It's actually Christmas, Kwanzaa, Feast of Three Kings, Hanukkah," said Professor Richard E. Green, one of the organizers of the event. "This is a celebratory season and the celebratory season happens to focus on all the holy days.
"Many years ago, we decided to work at this time of the year to help to bring the people that are living in the shelter systems. Bring them out and let them have the enjoyment of the holiday seasons."
The all-volunteer run event provides a meal and a place to commune for primarily the homeless or for those who cannot afford a meal during the holidays.
"This time of the year is Kwanzaa and [cooperative economics} is one of the seven principles," Green explained.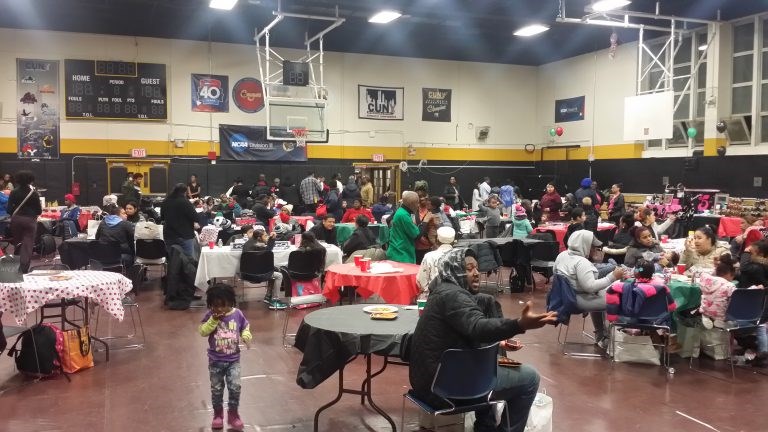 Cooperative economics focuses on small business growth, commerce and sharing. On one side are the volunteers, on the other are the vendors and in the back, is home-cooked food made from the hands of the community.
"So, we want to move people into thinking that one vendor could influence three vendors could influence five vendors and we could begin to grow our own business right here in the community," said Green.
Between the volunteers, the merchants and the guests, the event brought together people representing all of Brooklyn. Some say nothing beats a warm, home-cooked meal and shelter... but add in a few laughs and a lot of smiles and you've got... a celebration.