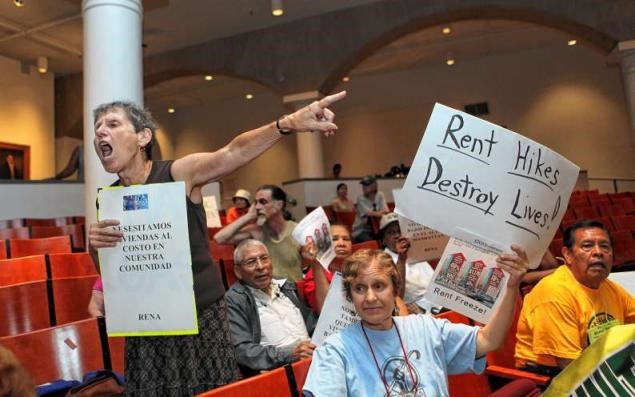 The New York City Rent Guidelines Board voted on Monday not to follow Mayor Bill de Blasio's call to freeze rents on one-year leases, reported The New York Times.
In a 5 to 4 decision, the board voted instead for low increases of up to 1 percent for one-year leases and 2.75 percent for two-year leases-- the lowest the board had ever approved. The previous low was 2 percent in 2012.
Still, the decision came with a deep sense of disappointment from tenants who had hoped that the board, six of whom de Blasio appointed this year, would approve the freeze.
Landlords, however, expressed equal displeasure:
"The difference between zero and 1 percent is negligible," said Jimmy Silber, who owns a 100-unit building in Manhattan. "Real estate taxes went up 2.8 percent this year. Who's going to hurt is the small-property owner who's on the fringe."
But the mayor begged to differ: "It's quite striking that we've had a pattern in recent years of tenants being charged substantial increases while the actual costs to landlords did not increase anywhere near the same amount," the mayor said. "So, in fact, there's been a pattern of unfairness in the last few years."