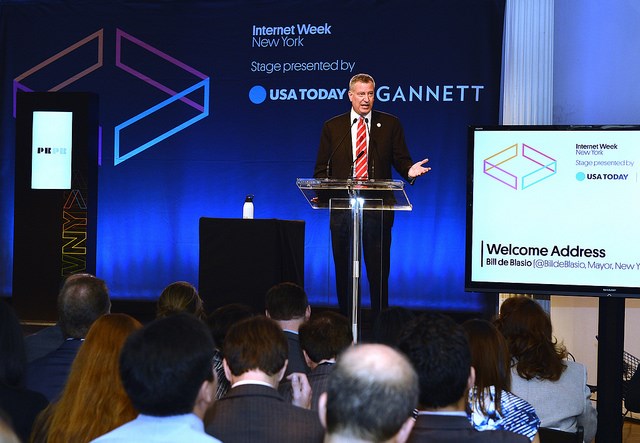 Mayor Bill de Blasio said on Monday that he will establish a broadband taskforce and push for more competition among cable companies, wrote the Observer.
He said it was preparation for the growing tech sector in the city and an effort to tackle the economic and digital divide.
De Blasio also said he would re-examine the city's franchise agreements with companies including Verizon Fios and Time Warner Cable "to hold them accountable for providing the kind of service they're obligated to."
"Our approach is going to be bold and it's going to be decisive, because we simply haven't done well enough in this city," de Blasio said during an Internet Week keynote address to members of the tech community.
"The goal is quite simple: We must have universal, affordable, high-speed Internet access throughout this city. It's as simple as that. And broadband's essential for everything this community needs to do. It's essential for everything we need to do to be a fair and just city."