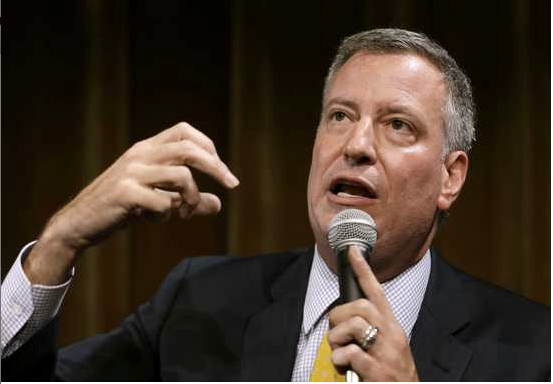 Mayor Bill de Blasio said at a press conference on Tuesday that he disagrees with the vote by the Rent Guidelines Board to allow landlords to allow a small increase increase on lease renewals for -rent-regulated apartments, reported Crain's New York Business.
Each year, the board weighs how much tenants can afford to pay and how much landlords' costs are expected to rise, and every year the result has been at least a modest rent increase. This year was no exception, despite the mayor's repeated calls for a rent freeze and despite the fact that de Blasio appointees make up a majority of the board.
Board member Stephen Flax, a de Blasio appointee, provided the crucial vote for the rental increase.
"I didn't personally chose the structure of the RGB. It is based on having different constituencies represented," said de Blasio. "That's how it was built. [Flax] represents a particular constituency.
"I have not talked to him today," he continued. "I disagree with his action. From everything I've heard of him he's a person of integrity. But I disagree with his vote."