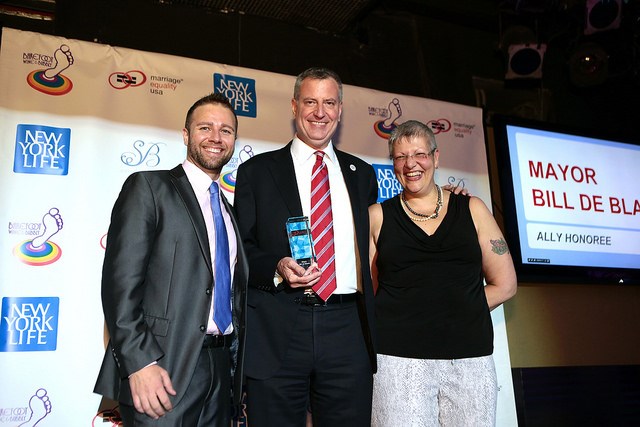 Mayor Bill de Blasio on Monday received the Ally Award at the 16th Annual Marriage Equality USA National Gala at the Copacabana in Times Square
As the nation's oldest and largest organization working on the issue of marriage equality, Marriage Equality USA has helped over 120 million Americans obtain access to full civil marriage equality in 17 states and the District of Columbia.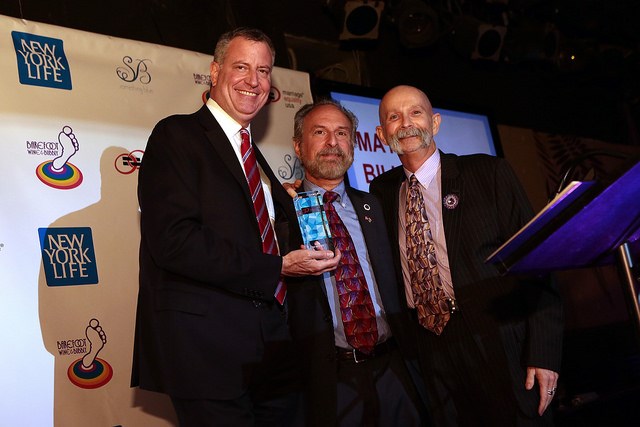 De Blasio was recognized for "his impressive work supporting LGBTQ families in New York," said the event's organizers. "He worked tirelessly to establish New York City´s domestic partner registry and extend benefits to same-sex partners, as well as personally lobbying state legislators in support of same-sex marriage."
Also honored were Cathy Marino-Thomas, the Imperial Court of New York, and Love and Pride.