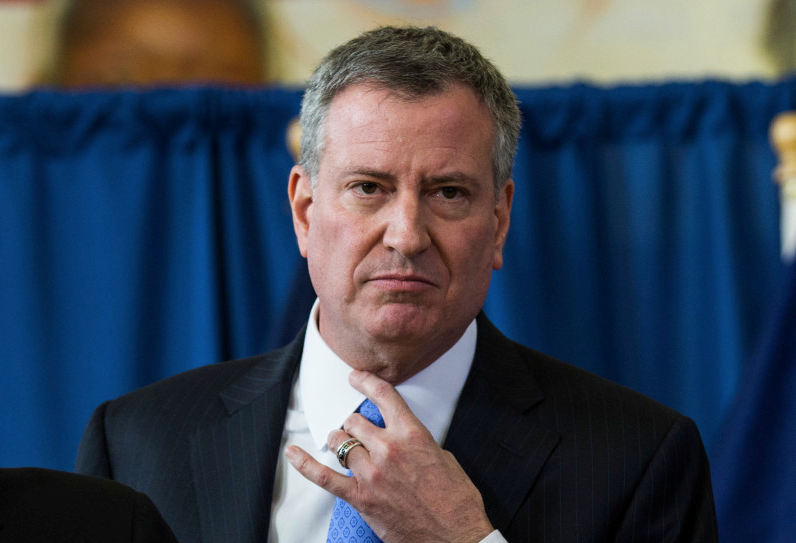 Mayor Bill de Blasio says his war isn't so much against the existence of charter schools, but more so the ones with big corporate backing.
Well, that is, as far as co-locations are concerned.
In a radio interview on Thursday, the mayor defended his position on denying co-locations and charging some charter schools rent, suggesting that some advocates for charters are funded by "very wealthy Wall Street folks," the New York Times reported.
De Blasio said his policies were being misrepresented:
"We have to fix the root causes here, and so that's what our policy is about," he told Hot 97 hosts, Peter Rosenberg and Ebro Darden, who sympathized with the mayor.
The hosts suggested that there was a coordinated campaign by charter schools' rich backers to distort de Blasio's positions in the press.
"The big business marketing campaign would have us believe that black children are now being kicked out of charter schools, and being mistreated because of de Blasio," Darden said. "Don't believe the hype."
"I think you're providing a keen political analysis here," said de Blasio.
"And so anyone who tries to obscure this discussion and say, oh, we're taking it out on one kid or — no, we're trying to reach out to every child and every family and fix the school system as a whole."