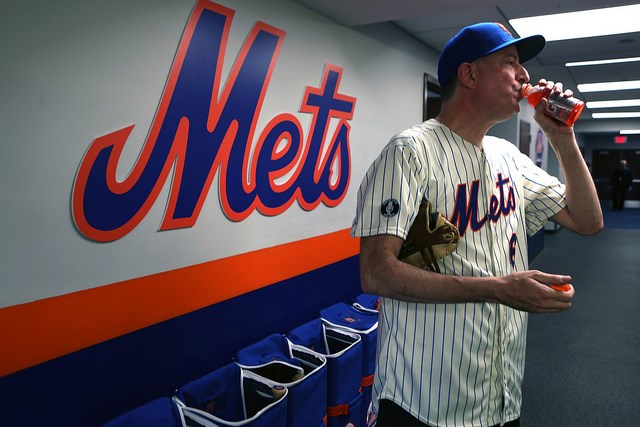 Mayor de Blasio was booed loudly before throwing out the first pitch at the Mets home opener at Citifield today, the Observer reports.
Speaking to reporters before his pitching debut, the mayor was reminded that past New York City mayors often endured boos when tossing out ceremonial pitches.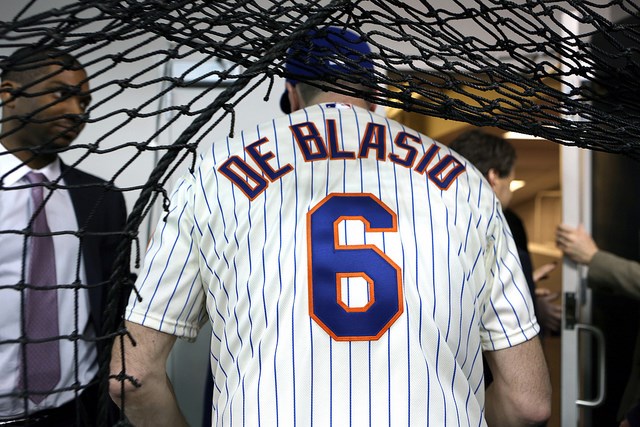 "Whatever it is, it is," said de Blasio, a Boston Red Sox fan. "I'm a sports fan. I think sports fans have a right to express themselves any way they want. All I can say is, I've been practicing my pitch. I was at the Park Slope Armory last night working on my knuckle curveball."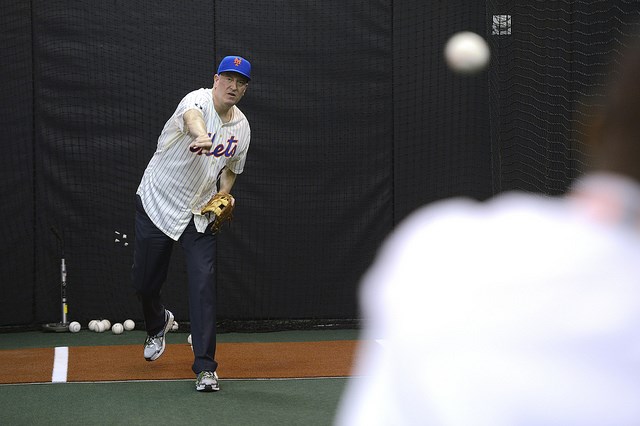 And as was expected, he was booed loudly.
Was it his pitch? Or was it his politics?
Who knows.
But the mayor did stay for the entire game and even met with Mets owner Fred Wilpon.