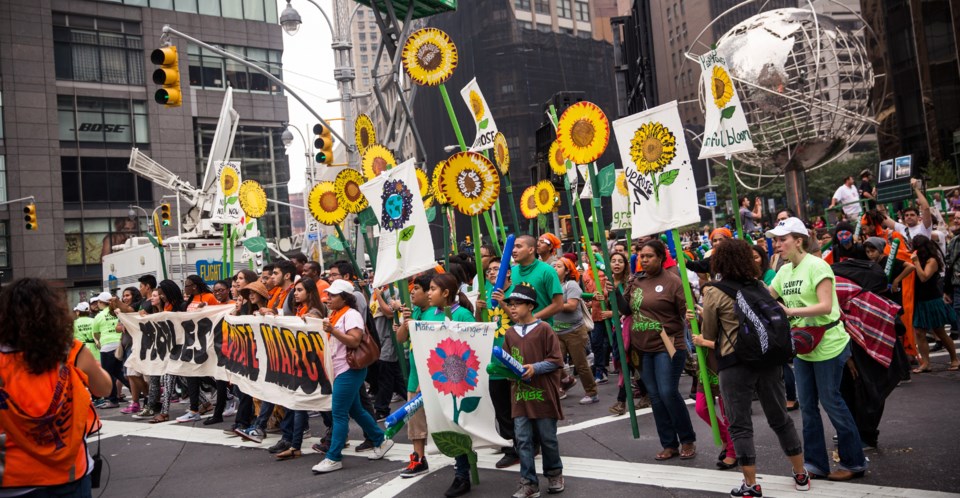 Mayor Bill de Blasio praised those who recently took to the streets, blocking traffic over the issue of climate change, saying "I think the First Amendment is a little more important than traffic," reported The Observer.
In fact, the mayor marched right alongside of the protesters on Sunday, and said it showed the momentum building for action on the issue. Then on Tuesday, he delivered a short speech about the city's commitment to reducing carbon emissions at the Untied Nations Climate Summit.
"The right of people to make their voices heard, regardless of their views, is a fundamental American value, and we'll protect that value.
"Those who really wanted to get arrested got arrested... It was their choice. They were given every opportunity not to get arrested, but they chose to," he said of the 100 or so people who were arrested.
But overall, the mayor said, the event was a good example of "civil disobedience as it's supposed to be — meaningful, peaceful."