Just three weeks into the new year and already, New York City has suffered 11 traffic fatalities. Even worse, seven of those fatalities-- 64 percent-- were pedestrians.
Also, according to the Department of Health and Mental Hygiene, being struck by a car is the leading cause of injury-related death for children younger than 14 and the second leading cause of injury-related death for senior citizens.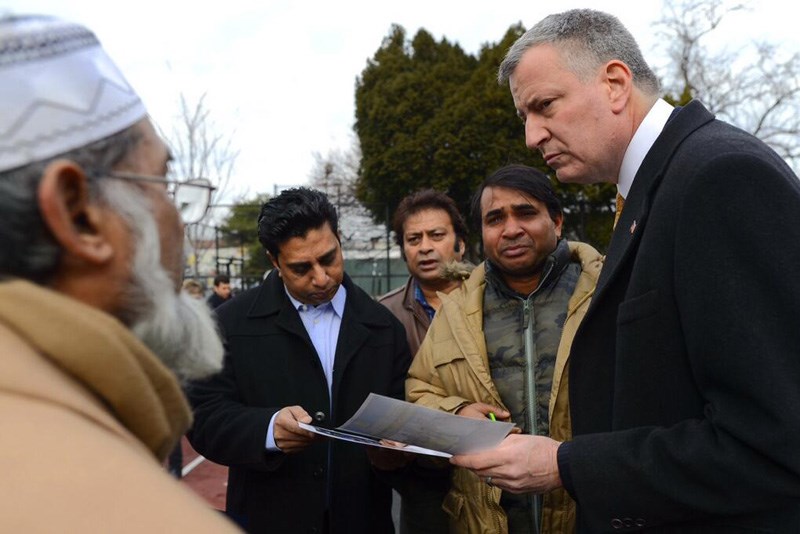 On Wednesday, Mayor Bill de Blasio announced "Vision Zero" a broad strategy aimed at reducing traffic fatalities to zero within 10 years.
The mayor charged the New York Police Department, Department of Transportation, Department of Health and Mental Hygiene, and Taxi & Limousine Commission with developing a comprehensive roadmap to eliminate deadly crashes, especially those involving pedestrians.
The working group's report is due February 15 and will be released publicly. It will serve as the blueprint for the Administration's Vision Zero initiative.
"This will be a top-to-bottom effort to take on dangerous streets and dangerous driving. We aren't going to wait and lose a son, a daughter, a parent or a grandparent in another senseless and painful tragedy," said Mayor Bill de Blasio.
"Our top responsibility is protecting the health and safety of our people. From tougher enforcement to more safely-designed streets and stronger laws, we'll confront this problem from every side—and it starts today."