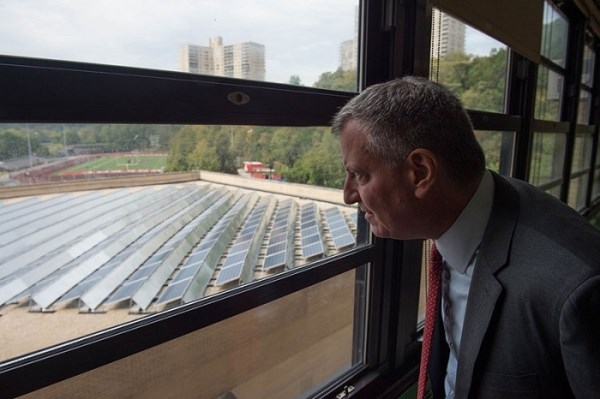 The state and city are funding 24 new solar power installations that will be paired with an environmental curriculum in New York City schools—a $28 million investment that is part of the city's long-term green buildings plan.
"They're not only something great for the environment," said Mayor Bill de Blasio. "For the school, they also use the panels as part of the science classes to teach our young people about the future of energy."
The installations are expected to reduce greenhouse gas emissions by more than 2,800 metric tons a year-- the equivalent of taking about 600 cars off the road.
The city plans to install new solar panels at about 300 city-owned buildings over the next 10 years, beginning with the 24 schools.