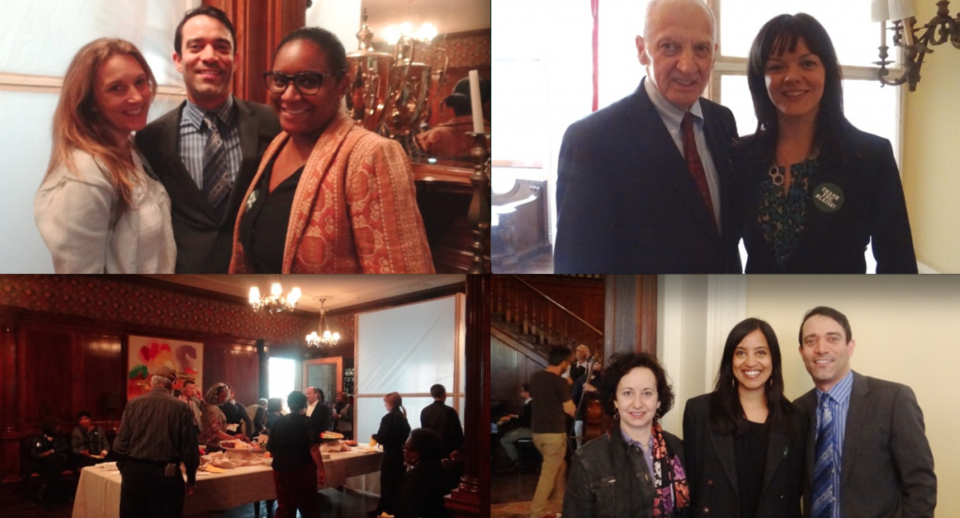 On Wednesday, May 7, the Myrtle Avenue Revitalization Project (MARP) celebrated 15 years of restoring Myrtle Avenue that runs through Fort Greene and Clinton Hill into a bustling, economically vital commercial corridor that provides a myriad of opportunities for all those who live or work in the area.
The event, which took place at Caroline Ladd Pratt House, also was the farewell ceremony for the MARP's Executive Director Blaise Backer who, over the past eleven years, helped transform Myrtle Avenue from an undeveloped strip into the commercially vibrant corridor it is today.
Local business owners, board members, partners and friends of MARP came out to the celebration that marked a major turning point that was bittersweet.
Dr. Thomas F. Schutte, president of Pratt Institute and MARP's board chairman, provided opening and closing remarks.
"Blaise has been critical to the growth, development, and great success of MARP and the BID," said Schutte, who has chaired the boards of MARP and the BID since their inception.
"He's inspired and led key neighborhood initiatives and community planning programs that have ultimately improved Myrtle Avenue with tremendous results. We wish Blaise the best and know he will excel in his new role."