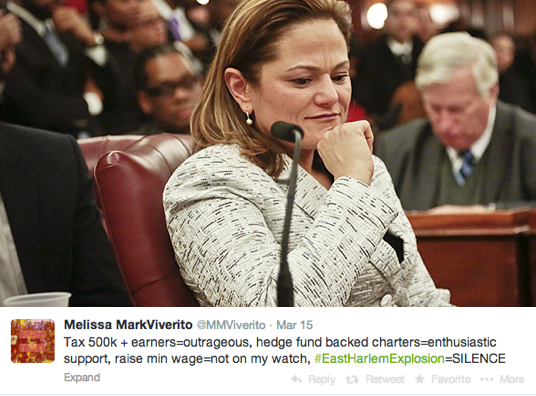 A day after City Council Speaker Melissa Mark-Viverito took a jab at Cuomo for his support of charter schools, Cuomo shot back by saying that public schools have just as much big-money backing as charters, The Daily News writes.
On Saturday, Mark-Viverito used Twitter to slam Cuomo for supporting 'hedge fund backed charters.' He responded the next day on the debut of former mayoral candidate John Catsimatidis' radio show, "The Answer," by saying that public schools were part of a big bureaucracy, and they weren't all that strapped for cash either.
"... they have their lobbyists, and they have their little public relations teams, and they have their front groups and their advocates, and this is disruptive to that entire system, which is a multi-billion dollar system," Cuomo said. "So you get a lot of pressure."
Also during her Twitter challenge, she questioned Cuomo's decision to advocate for the state's funding of universal pre-K instead of Mayor de Blasio's proposal to tax the wealthy.